BigLaw and NewLaw divide beginning to close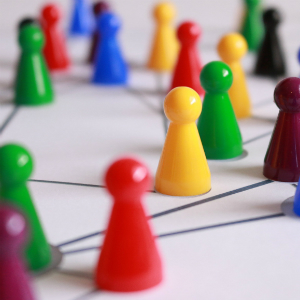 As the market grows increasingly competitive, a new report has shed light on how BigLaw and NewLaw firms are responding to "a period of radical change".
According to a new white paper released by LegalVision, 'Transforming the Legal Landscape: The NewLaw Philosophy', there are distinct traits that separate NewLaw and BigLaw firms.
Some of the main characteristics that distinguish NewLaw providers from their BigLaw counterparts include commitment to using technology to address legal issues, virtual or dispersed workplaces and flexible work arrangements for employees, according to the report.
Other examples highlighted were alternative billing arrangements and "flatter" working structures, whereby firms operate without partners.
In contrast to those characteristics, BigLaw providers are built on the partnership model, where partners are generally promoted from within and share in the equity of the firm, the report said.
The report noted that other characteristics that generally make up BigLaw firms include a group of young lawyers who are recruited out of university, time-based billing and high hourly rates.
However, despite the differences, the white paper found that the gap between BigLaw and NewLaw firms is starting to close, as BigLaw firms look to tap into more opportunities and evolve with the changing legal landscape.
"The concept of NewLaw is undoubtedly apt to describe the business models of many new players in the legal market. However, the differences between the NewLaw and BigLaw models is one of emphasis. Fixed fees, capped fees and 'no win, no fee' billing are all loosening the strangle-hold of hourly rates billed in six-minute increments," said James Gonczi, a LegalVision lawyer and the author of the report.
"Many firms now have non-equity partners. Flexible work arrangements are available at a growing number of firms and almost all players in the legal industry have been increasing their spending on technology.
"Traditional firms are, in an ad hoc way, doing many of the things which are said to set NewLaw providers apart."
Mr Gonczi suggested that the shake-up of traditional BigLaw firms is due to more NewLaw firms making their way into the legal profession.
"The proliferation of businesses with a NewLaw philosophy means that people have more choice than ever before about who they can use for their legal needs.
"These increased options can only benefit clients, as it forces service providers to do better if they want to compete," said Mr Gonczi.
"Some traditional law firms may find the increased competition threatening, but we expect that many will seek to adapt to meet changing client expectations. There will also be opportunities for partnership and collaboration – for instance, Gilbert + Tobin is one of our major investors."