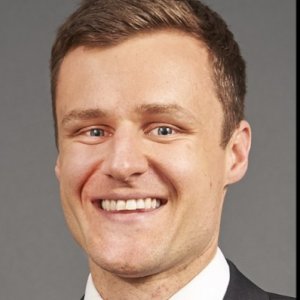 The former medical head for Slater and Gordon left the firm to become the founder and principal of a new boutique, which he launched to cater to personal injury clients.
Until recently, Nick Mann (pictured) was the Victorian head of medical negligence at Slater and Gordon Lawyers. Mr Mann said he has decided to embark on a new challenge by opening up Polaris Lawyers, a Victoria-headquartered personal injury law firm.
Speaking to Lawyers Weekly about his most recent venture, Mr Mann said the time seemed right to embark on a different project.
"After 12 very enjoyable years at a large firm, I was ready for a new challenge and saw the changes affecting the legal industry, which were being taken up enthusiastically by boutique firms," he said.
"Some of those opportunities reflect technological changes, while others arise from new and evolving practice areas, such as the National Disability Insurance Scheme, but all appear to be most easily taken up by small and agile outfits not relying on traditional legal infrastructure and methods."
Mr Mann said while the process of registering the new firm was straightforward, he did have to overcome some challenges in bringing it to the legal market.
"I took some extra time in the planning stage because I wanted to challenge my own preconceptions about the way that personal injury law has been practiced and how it might change. This meant speaking with a wide range of people, both inside and outside the law: legal experts from both defendant and plaintiff camps, health experts, creatives and innovators, past clients and people who had had no direct experience with lawyers," he said.
"Those discussions are ongoing, but have already resulted in some ideas which are 'radical' only in the context of a traditional personal injury firm structure. As small examples, an appointment with a Polaris lawyer can be booked directly from our website. Our firm will be paperless, and our lawyers will work remotely and flexibly. I think that the benefits to this approach are multifaceted, and will hopefully be of benefit to our clients. For us, that is just the start, but we want to make sure that the changes we introduce have the support of the people we work with, and seamlessly deliver benefits to our clients.
"In turn I've recruited a small team who share the belief that the way we practice personal injury law not only can change, but must change if we are to engage with clients in a way that works for them."
Mr Mann said his experience at Slaters enabled him to gain knowledge in how he'd like to build his own firm from the ground up.
"Being in a large firm brings with it an enormous sense of place and community. Over 12 years at Slater and Gordon, I had met and had the opportunity to work with hundreds of smart, engaged and committed people, and that experience is irreplaceable," he said.
"I also think that there are a number of subtle advantages and comforts, which come from working in a large firm which I'd taken for granted. For instance, in a large firm there are whole departments dedicated to branding, marketing and IT, which allow you to practice as a lawyer on top-quality matters, and which you'll only fully appreciate in their absence.
"Stepping away from a large firm meant being without those kinds of support, and it also allowed me to think critically about how much of that infrastructure is actually needed to deliver results for clients and to build a team that shares that vision."
Mr Mann said so far the reaction to his new boutique law firm has been positive, with clients responding well to his vision of using technology to provide a better, more personalised service.
"Our key goal is to provide great personal service to each and every one of our clients. For me, that also means looking into new approaches to address how we can better help and engage with clients who have a mixed perception of lawyers, and who have little contact with the law in the past," he added.
"The combination of personal service with innovative approaches to our work will be what separates Polaris Lawyers from other firms in the personal injury space."
Looking ahead, Mr Mann said while there are currently no plans to divert from his area of expertise in the personal injury place, there are plans to grow the practice further overtime.
"I think that as lawyers we are the products of drives towards specialisation. My experience and passion is in personal injury law and its intersection with health and disability, and it's the same for the other members of the Polaris team that will be joining me shortly," he said.
"Our focus is going to be on delivering a high-quality and fixed cost specialist service, and getting great outcomes for clients in personal injury matters that will include motor vehicle accidents, public liability, medical negligence and disability insurance.
"And while we hope and expect to grow, we will continue to focus on and invest in better ways to deliver to those clients in personal injury and in related fields. For example, I think that as personal injury lawyers, we can do more to bridge the gap between health and the law. Over time, Polaris will seek to invest in ways that can help bridge that gap."
With this in mind, the thought that went into determining the Polaris Lawyers' name makes sense.
"The Polaris Star is also called the North Star, and has guided explorers for thousands of years," Mr Mann said.
"I believe that at our best, lawyers can be navigators, guiding clients through a complex legal system at a difficult time in their lives."