While technology is now used to automate some standard legal tasks, it is also moving towards supporting the specialised, strategic activities performed by lawyers. By realising the opportunities presented by big data analytics, lawyers can now obtain even more valuable insights from large data sets.
Legal data covers the digitised records of the world's legal systems, including sources such as judicial rulings, precedents and interpretations – which can all be mined to create new data sets. At LexisNexis, for example, 13 million new documents are collated daily from more than 50,000 data sources in varying formats. In total, the company has more than 60 billion documents and 2.5 petabytes of legal data stored in its data platform globally.
This quantity of available data presents a significant challenge to the legal industry but an even greater opportunity. The question for us is how we can best use all of the available data to create the best solutions for each challenge that we face.
The technological fix
Artificial intelligence (AI) technology has provided the apparatus to surface insights from massive data sets in a matter of seconds. This provides an extremely powerful tool as it is able to harness the power of big data analytics to uncover new or previously hidden insights, faster and better than ever before.
A subset of AI, machine learning uses learning algorithms to decipher, structure and interpret whatever data it receives. In a few seconds, a learning algorithm can connect dots that would take a person hundreds of hours and, as it receives more input and positive or negative validation, the algorithm refines itself and becomes more precise in its returns.
When applied to legal data, this provides a level of insight that has never been available before and one that is quickly changing the way we do business.
On a granular level, there are three types of analytics:
Descriptive analytics examines data retrospectively, combining the use of natural language processing and machine learning to extract and organise historical data to help users spot trends, analyse behaviours of participants in litigation, and highlight other factual information that lawyers can use to better determine the likely outcomes of cases.
Predictive analytics prophesises what will happen in the future by using current and historical data to draw predictions. This can illustrate the likelihood of outcomes arising and adjust outcomes based on different variables.
Prescriptive analytics extends beyond descriptive and predictive analytics to recommend specific courses of action and present likely outcomes of those actions. With prescriptive analytics, legal professionals will be able to compare and contrast potential outcomes based on historical trends and current data.
Applications in the legal industry
In the increasingly competitive legal industry, a tool that not only contextualises information but also suggests strategies could mean the difference between winning or losing a case.
AI offers the potential for a broad spectrum of customisable solutions that can be applied to challenges, such as finding the best outside counsel for a specific case, researching historical court trends, identifying upcoming talent in firms, and sourcing individuals who have achieved case success in specific practice areas or industries.
Legal professionals are therefore able to move beyond the basic analysis of data trends and insights to carry out detailed relationship analysis and predict outcomes based on multiple scenarios.
In the legal industry, these solutions are a technological leap, not just a step, and are set to streamline hours of manual legal research work as well as provide legal professionals with a distinct competitive advantage in the form of objective data points to better inform their litigation strategy.
While there is concern in the industry that technology could replace human functions, it is in fact far more likely to enhance the role that lawyers play. Indeed, it could make interactions ever more human. Rather than a competitor, tech will be a collaborative partner. Lawyers will be able to spend increased time on directly addressing the needs and concerns of their clients while using analytics to explore different legal scenarios and strategies in order to offer the best, most informed counsel.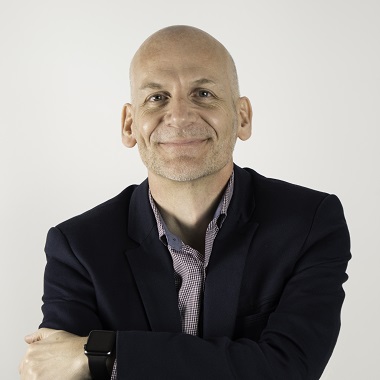 Simon Wilkins is the general manager of LexisNexis Australia.