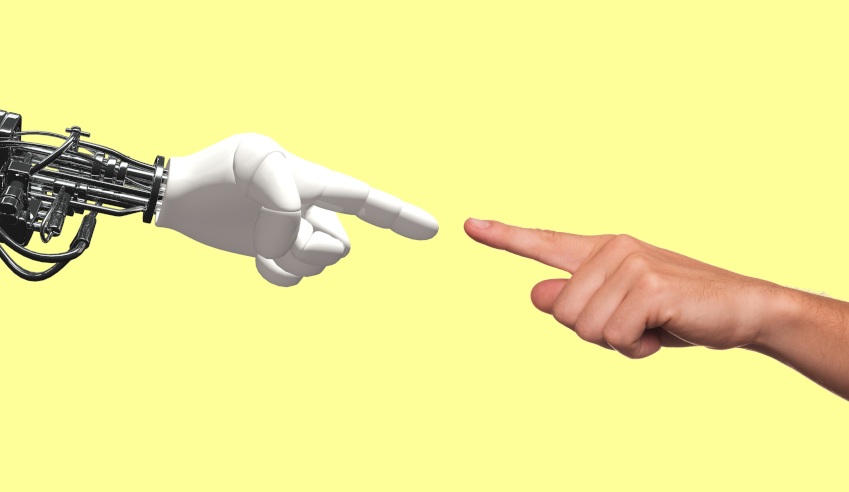 In early 2012, The Australia Institute released a report on the state of the nation's legal system. Entitled Justice for All, its findings were bleaker than its name implied: of the 1.7 million Australians who could expect to require legal advice each year, nearly half a million would not receive it, writes Thomas Derricott.
While community legal centres existed for those who couldn't afford to hire a lawyer, the funding they received was meagre. This left them unable to fully meet the needs of many who stepped through their doors.
Six years later, the problem persists. In April 2017, community legal centres across the nation narrowly avoided a 30 per cent budget cut by the federal government, which would have further hobbled their efforts to offer equal access to justice.
The prospect of adequate funding for legal aid in the future seems grim. However, the fight for equal legal access may have found an unlikely hero: artificial intelligence.
Why access to justice matters
While law may not cross the minds of most people in their day-to-day lives, McCarthyFinch CEO Nick Whitehouse argues that an understanding of the law is crucial to safeguarding one's rights.
"You might see a lawyer three times in your life: buying a house, getting married, writing a will," he said.
"However, the law affects all of us, and the bulk of people don't always grasp the way it shapes their lives. Whether we participate in legal processes or not, we're all governed by laws. For everyone to understand how the law affects them is incredibly important.
"If you become one of the nearly 500,000 Australians who find themselves unable to protect their legal rights, access to legal knowledge will make a world of difference."
Justice and AI: strange bedfellows
To the casual observer, the two industries have little in common. AI seems to be the chief domain of Silicon Valley and its satellite hubs, while legal aid depends largely on human labour. Despite the clichés, AI could play a major role in the future of legal aid.
"Your average person on the street may have no knowledge of their legal rights or responsibilities," said McCarthyFinch's legal tech counsel and legal services manager Jean Yang.
"If they have 10 minutes with a lawyer, that time might be spent simply providing them with this information instead of solving their problem.
"With access to AI-powered legal tech, clients can inform themselves before setting foot in a lawyer's office, which means they can get more out of the time in front of a lawyer and apply this legal knowledge to their actual problem."
This model has already been successful in other sectors.
"Online tools such as WebMD have already laid out a blueprint for AI in legal aid," Mr Whitehouse said.
"In countries with expensive healthcare like the US, patients would spend a costly 10-minute medical consultation identifying their symptoms instead of treating their illness.
"Now, they can conduct their own research ahead of their consultation, maximising their time with the consultant."
AI engineers, for their part, are placed to reap more from legal tech than one might suspect.
"The businesses that are the most successful over long periods of time are those that mutually align their interests with the interests of the world," Mr Whitehouse said.
"Driverless cars are sexy and cool, but there aren't a lot of people who can afford $100,000 to buy a driverless car? It's out of reach for most of the population.
"So if you're going to apply your specific skillset in artificial intelligence, do you want to be catering to the few, or empowering the masses? This is the prize for AI in law."
Costing you less, giving you more
Reports like Justice for All prove that the need exists for greater access to legal knowledge. Existing AI tech has shown itself capable of meeting this need. However, the mass deployment of AI doesn't address the larger question of equal access to justice.
"Using AI, we've proved that we're able to bring down the cost of legal service – by 60 per cent, if not more," Mr Whitehouse said.
"A lot of people are going to try to do something like this in a rudimentary way. The problem with this approach is that you're simply providing a commodity service based on commodity inputs.
"People with more money are able to hire better lawyers, which means the whole system is still being geared towards the wealthy. Thanks to factors such as the billable hour, the person with the most money will still, more often than not, earn the best legal outcome."
There also exists the problem of simply empowering people to enact their legal rights. During the course of their research, McCarthyFinch found consumers are often too intimidated to even start a legal process.
"This is mainly driven by their uncertainty around cost, their rights, and a lack of understanding the process itself," Ms Yang said.
"When we removed these barriers during an unadvertised experiment, we were inundated with people wanting legal assistance. It was eye-opening: we were actively sought out by 650 people over 80 days.
"Much of the work was considered 'low-level' or 'uninteresting' by lawyers, and these feelings grew stronger the more experienced the lawyers were.
"So even when we removed the barriers of cost, time and information, consumers found it hard to get the advice they needed – desperately so, in some cases.
"While AI could outperform lawyers in many areas, when it came to tactics it was the experienced lawyer who was best able to assist the client. This is where the challenge of equal access meets machine learning."
These are challenges that AI can overcome by first learning from some of the most complex issues in law.
"To solve the conundrum of commodity inputs, we need to learn from and prove ourselves useful in the areas where the most experienced lawyers operate, on the most complex challenges" Mr Whitehouse said.
"This is why we are implementing our tech at the top and working our way back down. It's about bridging the divide: serving firms while sharing this power with those providing legal aid or more consumer-focused services.
"If we can augment a community lawyer's expertise or power with the explosion of consumer legal tech products out there, we can begin to equalise access."
While there is still more to be done, Mr Whitehouse is optimistic that justice for all will become a reality.  
"I subscribe to the fact that improving equal access to justice will ultimately grow the legal profession," he said.
"This isn't something that can happen overnight. Access can happen quickly, but quality access? That's the real challenge. It's something that drives everyone at McCarthyFinch."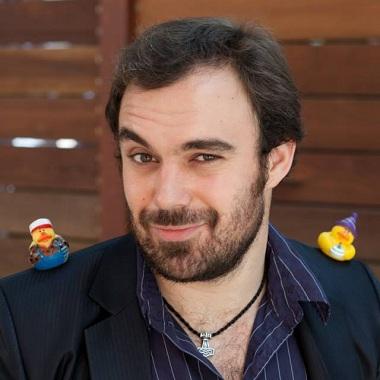 Thomas Derricott is a PR and content specialist at The Ducky Mafia.