Women thriving in NewLaw environment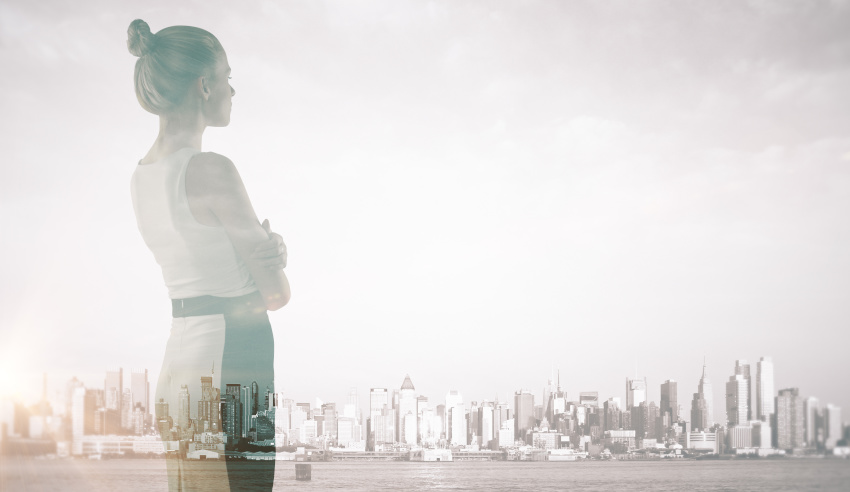 Female lawyers in tech and NewLaw spheres are discovering they do not need to fight ingrained gender issues as they have previously had to do.
View Legal co-founder Tara Lucke said the industry is seeing a lot of NewLaw ventures being started by women because, instead of trying to fight for change and equality in the traditional environment, they can instead create an environment themselves whereby women are more supported.
"There are a lot of opportunities to experiment with new technology and business systems, and you can pivot and adapt in real time based on what works and doesn't work to improve effectiveness and add value beyond swapping time for money," she said.
"It's extraordinarily difficult and expensive to experiment with new systems and technology, and it can be hard in a traditional law firm to cope with such a high level of change."
It is very difficult for parents – male or female – to find a supportive work environment when they don't want or can't work full-time, and it's even harder for those without kids who don't want to work full-time, Ms Lucke said.
It was because of this that Kerri Shaw and Gemma Bunner left their respective national firms to start up their own operation, Shaw & Bunner, because they felt they wanted to work in ways whereby they could control the process, and deliver services to clients in a fashion that better corresponded with their personal values.
As young mothers, the pair felt that flexible working arrangements and career progression were not necessarily compatible in previous roles they had held, and thus being able to create more flexibility and opportunity in tandem seemed the best path forward – something they say has been "refreshing".
"Even just a few years ago, [the prospect of] working from home was a lot more difficult in the legal space, whereas now, with NewLaw space and technological advancements, there exists a collegiate environment where people support you, and even people working at other firms are considered colleagues," said Ms Shaw.
This is not to say, of course, that a transition to the NewLaw space is without its challenges.
While a lot of the firms in the NewLaw and tech space try to provide a "clean slate" for female lawyers to redefine how they want to do business and practice law, there are sometimes issues with the execution.
"A lot of the same difficulties arise and just because a firm promotes itself as NewLaw doesn't necessarily mean that they have better gender policies," Ms Lucke warned.
"Anyone who has set up a business as an entrepreneur knows that it takes a tremendous amount of hard work, which is not conducive to achieving work/life balance, although a lot of the NewLaw practices do offer at least a level of flexibility in terms of location independence and the hours you work in a day."
Observing from a male perspective, 23Legal principal Dugald Hamilton said the future is pretty bright for the NewLaw sphere, as there is "an immensely talented pool of young women" in law right now, although he did concede there was still a way to go in addressing ingrained issues.
"Talking to a number of very successful women in law, the barriers to entry are becoming easier and, interestingly, the sentiment seems to be that women in [the NewLaw and tech] space are doing things more efficiently, creatively and solving problems in unique ways," he said.
"But [we must] continue to address the negative cultural aspects that exist in the workplace and start to think outside the box to allow flexible working arrangements, embrace the differences that diversity brings to the workplace, and change the way firms operate to nurture and grow these talented women and utilise their strengths."
One of the ways such talents are being nurtured is through strong community ties.
Both Ms Shaw and Ms Bunner said being members of knowledge-sharing Facebook groups has helped their practice management skills and allowed them to find support and answers for any legal questions.
"It's fantastic to see the interaction between a range of different professionals, both solicitors and barristers," Ms Shaw said.
"From the beginning of our journey [in NewLaw], being part of an environment where you can see other women take steps towards success and find avenues for support ourselves has been so exciting," Ms Bunner added.
"I think it's a great time to be a part of this space."