Law graduates' employment rates up but pay gap and satisfaction fall behind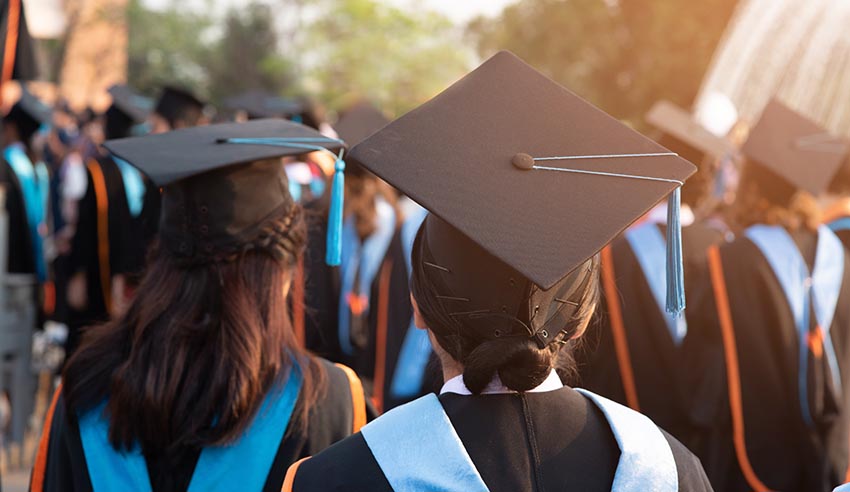 Almost 80 per cent of law graduates reported finding full-time employment within three years of finishing their degree, but a report also found there is still a long way to go to close the gender pay gap and improve current job satisfaction rates.
The Graduate Outcomes Survey (GOS), funded by the Department of Education and Training, found 94.8 per cent of law and paralegal studies graduates had labour force participation rate. Of this group, 86.5 per cent found employment in any field and 77.3 per cent found full-time employment within their area of study.
"That new graduates were finding it harder to gain employment than more established graduates are consistent with the softening in the labour market," the GOS observed.
"Graduates newly entering the workforce and with less work experience will generally experience greater difficulty finding work. This is consistent with the broader long run trend since the global financial crisis (GFC) where new graduates have found it more difficult to make a successful transition to the labour market."
On average, law and paralegal studies graduates made an average of $63,200 a year, compared to 2018's results of the lower $61,400. Despite it being on the higher end of graduate salaries, the results exhibit one of the highest pay gaps between genders.
In 2018, the gender pay gap was an average of $5,000 per year, with male graduates earning $65,000. In 2019, this gap rose to a difference of $6,300.
"The gender gap in salaries is explained, in part, by the fact females are more likely to graduate from study areas which receive lower levels of remuneration. However, it is also the case that at the undergraduate level females earn less overall than their male counterparts within most study areas," the GOS noted.
Although there was no specific data on the universities that offered the highest job rate for graduates studying law, the GOS did list the universities with the highest full-time employment rates for undergraduates immediately following graduation.
The top five are Charles Darwin University with 81.7 per cent, James Cook University at 80.3 per cent, the UNSW with 80.2 per cent, the University of Sydney at 80.1 per cent and Central Queensland University with 79.6 per cent. All five of the top universities listed in the report offer law degrees.
In 2019, four months after graduation, 18.9 per cent of undergraduates were engaged in further study. More than 18 per cent of law graduates had a different area of study.
Overall satisfaction in law and paralegal studies dropped from 83.2 per cent down to 82.5 per cent between 2018 and 2019. More than 57 per cent of graduates reported a positive for teaching and just over 85 per cent were satisfied with skills learnt.
"Like undergraduates, postgraduate graduates expressed higher satisfaction across all areas in 2019. Overall satisfaction increased slightly," the GOS reported.
In terms of satisfaction with their job, the GOS reported 28.3 per cent employed in full-time work indicated they were working in a job that did not allow them to fully use their skills or education, up from 27.1 per cent in 2018.
More than 20 per cent reported it was because there were no suitable jobs in the area of expertise they studied in, 14.8 per cent said there were no suitable jobs in the area they lived in, and 7.4 per cent believed they are considered too young by employers.
"[This] provides a benchmark of the under-utilisation of skills, and as such, it's important to monitor changes in these measures over time," GOS noted.
This email address is being protected from spambots. You need JavaScript enabled to view it.