New CEO appointed to 'revolutionary' value pricing firm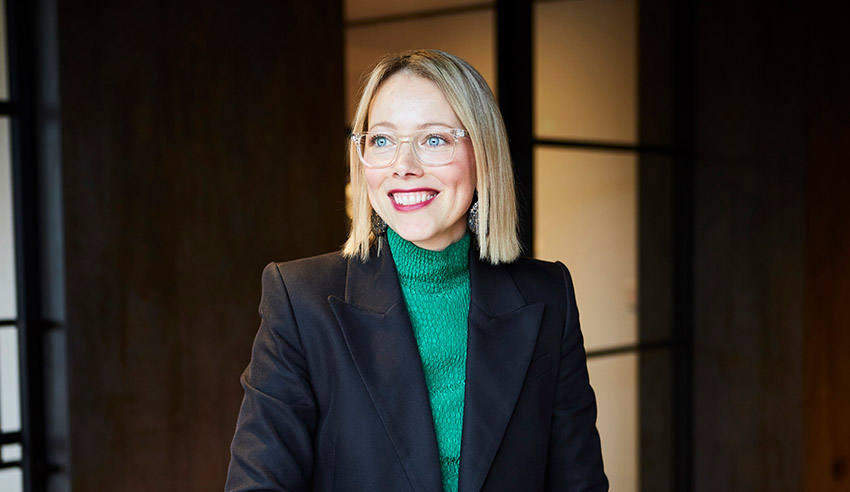 One of the "revolutionary" law firms which was one of the first to abandon time-based billing has appointed a new CEO.
Moores has appointed former manager of the legal unit at the Victorian Equal Opportunity & Human Rights Commission, Tessa van Duyn, as its new CEO and practice leader.
Ms van Duyn is a leading human rights and public law expert with over 15 years' experience. 
She brings to Moores a proven record in creating positive social change through strategic litigation, establishing effective partnerships across different sectors and influencing public policy. 
"We are thrilled to have Tessa take over the leadership of the firm," Andrew Sudholz, board member and practice leader at Moores said on the appointment. 
"With its values-driven approach and its purpose of doing good, there is a natural alignment between Moores and Tessa's commitment to social justice, equality and subject matter expertise."
Previously, Ms van Duyn held an 11-year tenure at the Victorian Equal Opportunity & Human Rights Commission, which saw her lead some of the most significant human rights cases in Australia. 
Ms Van Duyn's advocacy led to significant public policy reforms in the community housing, justice and education sectors, where human rights have become central to decision-making and service delivery. 
Prior to this, Ms van Duyn held the role of senior lawyer and pro bono coordinator at Clayton Utz.
Moores was the first major law firm in Australia to abandon time-based billing, which enabled the company to introduce a revolutionary, new business model that priced value, not time.
In the last two years, through this model, the company has grown more than 14 per cent according to the firm. 
The culture of time billing according to board member Mr Sudholz is "competitive, stressful, fails to award efficiency, inhibits communication and certainty for clients, discourages collaboration amongst employees." 
Having been with the company now for over 30 years, Mr Sudholz has seen first-hand just how vital the value pricing model has been to Moores' ongoing success. 
"It was a bold move to remove billable targets [firm-wide], however it has paid off, and I'm proud of the firm we are today," Mr Sudholz added.
According to the firm, as a forward-looking law firm with a team of 80 staff, Moores is proudly flexible, inclusive and diverse. 
The company has no gender pay gap, with 50 per cent of practice leaders women and three-quarters of staff and two-thirds of practice leaders utilising part-time or flexible working arrangements.
Speaking on her appointment, Ms Van Duyn said that it fitted perfectly with her values, experience and purpose. 
"Throughout my career, I have always been driven by a desire to create a positive and meaningful impact in the community, so the values alignment with Moores shone bright," Ms Van Duyn said. 
"I am delighted to be entrusted by the team to lead Moores into the next version of itself."
Moores has a private client practice with one of the largest specialist estate planning teams in the country, as well as an organisational client practice with deep expertise focused on not-for-profits and purpose-aligned organisations. 
Ms van Duyn said she was looking forward to continuing to build on the strong legacy left by outgoing managing principal, David Wells.
"Our human capital is Moores' key to success," Ms Van Duyn said. 
"We will always be people before profits driven, because we know that if we have the right people, the profits will follow."