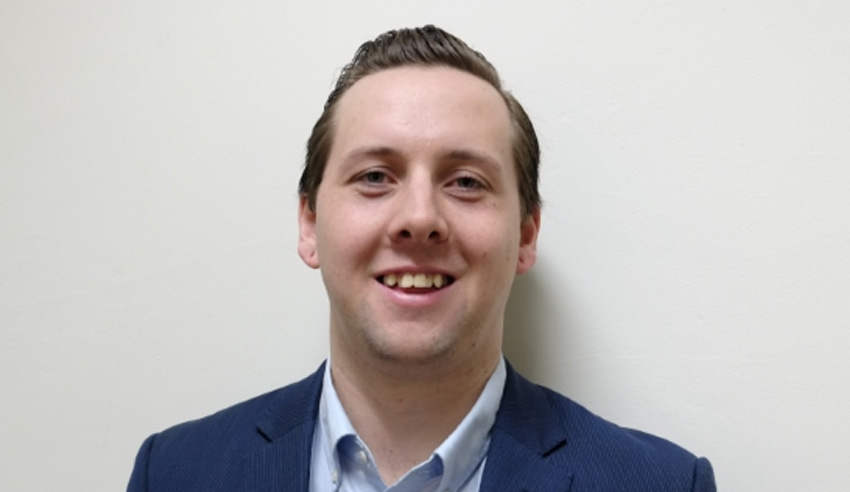 A Melbourne-based environmental lawyer has just been recognised as one of 2020's best young lawyers. Lawyers Weekly reached out to learn about his career achievements, how he came to work in environmental law and advice for other young lawyers and students.
The Law Council of Australia (LCA) awarded Hubert Algie with the 2020 Mahla Pearlman Australian Young Environmental Lawyer of the Year for his significant work in the field on top of his "determination and commitment" to teach the next generation of lawyers.
Conducted annually by the Australian Environment and Planning Law Group of the LCA's Legal Practice Section, the Mahla Pearlman Award is presented to a lawyer under 35 who has made a significant contribution to environmental law.
Mr Algie works with specialist environmental law firm Kellehers Australia and is also active with the Law Institute of Victoria though the Planning and Local Government Committee, the Environmental Issue Committee and Property Environmental Law Section Executive Committee. He is also a member of VPELA, a young professional group.
Lawyers Weekly reached out to Mr Algie to learn a bit more about his achievements and career successes and ask for his advice for new and soon-to-be lawyers.
What does it mean to you to be this year's recipient of the Mahla Pearlman Award for the Australian Environmental Lawyer of the Year?
The Mahla Pearlman Award is an incredible honour. The environmental law field is one full of immensely talented and passionate lawyers who in many ways dedicate more than their working lives to improving environmental outcomes. So, to be selected from that incredibly talented and committed field is an incredible honour and personal milestone.
It is also an additional honour to receive an award named after Mahla Pearlman. As a Victorian, her role in the NSW legal system is unfortunately not well known to many younger lawyers. But I am coming to understand more about her career and that only deepens the honour.
As I've said elsewhere, she changed the profession, not by upheaval or revolution but through her hard work, courage in the face of adversity and commitment to the law. It is an incredible honour to be given an award named after someone who embodies those great qualities of the legal profession, for which I am deeply humbled and grateful.
What was it that first interested you about working in environmental law? Has this always been the field you have wanted to work in?
In short, no.
I was lucky to secure an administrative job at Kellehers Australia after completing my first degree of fine arts (painting). During this time, through administrative work, minor law clerk work and generally being a helper within the office and taking any opportunity thrown at me, I developed a greater self-belief that I could complete a law degree. As I am dyslexic my high school experience didn't allow me to believe I could be a lawyer.
However, my commitment to the field of environmental law was really solidified through town planning legal practice. It was a complex, but clear procedural system of law which required detailed legal analysis, creative thinking to solve problems and engagement with a variety of non-legal disciplines. My deepening commitment to town planning law naturally involved environmental issues as at least in Victoria a large portion of environmental law is practiced in the context of urban or town planning.
What have been some of your biggest career achievements to date?
Certainly, being awarded the Mahla Pearlman Young Environmental Lawyer of the Year Award is a massive career achievement.
But I think the diversity of the cases I have been able to be a part of at Kellehers Australia is something for which I am really proud of. Whether its native title test cases, disused landfill cases, windfarms, development applications, urban boundary planning scheme amendments, liquor license applications, restrictive covenants removals and variations, major transport projects, or a neighbours fence disputes, they all contain different achievements and highlights. I also recognised the fact law is a team sport and one's career achievements are rarely theirs alone.
My appointment by Monash University to be the supervising solicitor for the Climate Justice Clinic is a massive personal highlight and as it is an extremely exciting program. All my teaching appointments are big achievements for me, as a dyslexic kid who struggled at school, to be teaching at world-class universities. Lecturing in negotiation and mediation at the Humboldt University (Berlin) and planning law and statutory planning at Melbourne University, are achievements I am very proud of.
Another highlight was appearing before a federal Senate inquiry into the impact of climate change on behalf of the Law Institute of Victoria.
What are some of your biggest career goals?
Personally, I am not a big goal setter. I prefer simply to get stuck in and work hard for my clients. Career goals might be sustainability and longevity.
You're a member or chair or tutor of several organisations – how important was it for you and your career to be involved in these committees and associations? Would you advise new lawyers to do the same?
The extracurricular part of my career has been critically important. For young lawyers getting involved in the Law Institute of Victoria (LIV), Victorian Planning and Environmental Law Association (VPELA) or similar peak bodies can be a great way to widen your experience and engage with other professionals in a non-combative way.
These organisations are great platforms for learning, opportunities and finding one's place within a practice area. They help young people find their feet, test out their skills and be a part of discussions to shape the profession.
Why is it so important that young lawyers nominate themselves for awards and allow themselves the opportunity to be recognised for their work?
My approach more broadly with my careers is (particularly for opportunities outside of casework whether its committees, teaching or nominating for awards) that you must throw yourself at those opportunities. When an opportunity presents itself, take it, don't overthink it, life is long and you will make mistakes, but the greatest mistake you can make is not having a go.
What advice do you have for students or recent graduates wanting to pursue a fulfilling career in law?
Learn to listen.
Put the books down, phone or laptop, grad application or whatever and learn to listen to those around you. Really listen to hear the other person rather than waiting to speak again. Listen to those in the profession that are giving you their time and take every opportunity presented to you.
Lawyers Weekly, in partnership with Taylor Root, has announced this year's finalists for the 30 Under 30 Awards. To learn more about the awards and the finalists, click here.