COVID-19 'shaping new normal' for law students, says top law school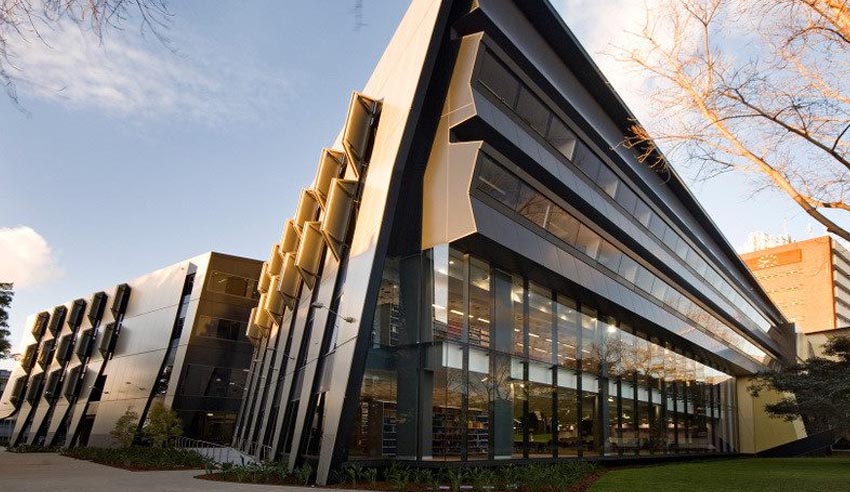 A digital upheaval due to the coronavirus pandemic has adapted the way many approach the law. This is much the same for legal education, according to UNSW Law head of school and deputy dean Andrew Lynch, who spoke to Lawyers Weekly about the future of soon-to-be lawyers.
The global coronavirus pandemic interrupted many facets of normal life and required vital services to innovate, including the state of legal education in Australia. Where it previously struggled to create a digital environment fit for a future of law, it has spent the last month creating new opportunities which will in turn design a new model for future legal education.
Many law schools recognised the need to immediately adapt to the coronavirus pandemic and ensure students were still receiving the critical experiences needed for a fulfilling and successful career in the profession. At the UNSW, Professor Lynch said it began by replicating the classroom environment.
"Undoubtedly, the need to move to entirely online learning midway through term 1 was a big step," Professor Lynch told Lawyers Weekly. "We are proud of the way our staff and students adapted so quickly and successfully to the transition to online in mid-March."
The UNSW law school recognised that students would need a "synchronous interactivity" to replicate, as much as possible, the classroom environment. Teachers switched from a typical face-to-face learning environment to using live streaming platforms to maintain and foster a connection with students, while also creating additional online materials.
Studying at home and the transition back to campus
One of the advantages UNSW had up its sleeve during the transition to online learning is its already-established digital learning supplement. Professor Lynch said it meant students were already familiar with Moodle, the university's online platform for engaging professors and students in discussion forums, submitting assessments and completing modules.
This, paired with the said live-streaming platforms, saw students adapt seamlessly to what could be a new norm. Under the academic calendar, this will continue in term 2, which is planned to be fully online. In this term, however, the law school has also developed a new structure for teaching that addresses student concerns about increased workload.
"The law school has developed a structure for teaching in this term that addresses student concerns about increased workload, which can definitely be an incident of online teaching (especially with students in isolation, managing jobs under the challenging circumstances and supervising children who are not attending day care or school)," Professor Lynch said.
UNSW is in the early stages of planning for term 3 – which will commence in September – when it hopes to welcome students back to face-to-face learning.
As for how students should address studying at home, especially considering the mental health and wellbeing concerns associated with the pandemic, Professor Lynch said it is important that students keep finding ways to be "fresh and energised" – this includes exercise, being in touch with family and friends and looking after their health.
"As many of us can testify, spending large parts of the day online and in Zoom calls can be wearying – and it is especially the case for students who need to be paying attention, thinking and contributing throughout those sessions," Professor Lynch said.
"It can be very easy to tune out and get distracted by other things. So, breaks before and after classes are a must – you really want to get the most out of the opportunities these classes offer to ask questions and hear from fellow students."
Preparing for a future in the profession following COVID-19
Professor Lynch said the after-effects of COVID-19 are going to be "many and various", including the most immediate impacts on health and the economy. However, he said there will also be many changes to the way the law approaches flexible work and working from home.
He added the pandemic has "catapulted us forward" in terms of the mindset and skills for a future in the profession. In just a few short weeks, there has been a vital need for legal professionals to adapt to an uptake in digital platforms, all across the world.
"So COVID-19 is simultaneously shaping what the new normal is going to look like and is requiring us all to acquire the necessary capabilities for that landscape. Students who are participating in this rapid change as part of their formal learning experience will develop skills of adaptability and resilience that can only stand them in good stead going forward," he said.
The university has been very active in ensuring there are still critical opportunities for their law students, over career advice from law firms to securing internships. The UNSW career team has created multiple resources to assist students with preparing for jobs and in how to translate their skills across careers as the world adapts technologically.
Law firms have updated the UNSW Law Careers service that adaptability, resilience and being tech-savvy – in a virtual world – are skills to be looked at for 2020 clerkships: "Law students have been advised to use examples demonstrating these skills."