Building a legal resume with a coronavirus-sized hole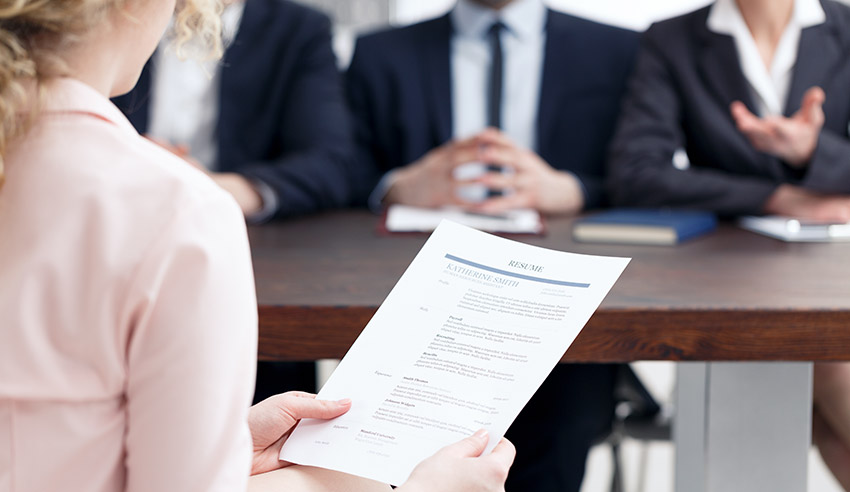 The odds of securing a highly sought-after position in the legal profession are much stronger with a full resume, so how should law students manage a CV in the time of COVID-19?
There is bound to be a coronavirus-shaped hole in many resumes of graduates this year, and perhaps next. This is especially relevant for students with plans of studying overseas but is just as difficult for those striving for an internship at one of Australia's many firms.
Although there are some virtual experiences up for offer to fill in these gaps, many soon-to-be lawyers could struggle to fill their resume with vital skills. In order to close the gaps, American Bar Association's (ABA) Jon McGowan said to consider the missed moments.
"In the greater scheme of things, my inconvenience is unimportant," Mr McGowan noted. "I find it hard to believe any employer will penalise the 2021 and 2022 classes [due to the] international pandemic. It does lead to another question: how do I address [this period]?"
First and foremost, do not discount the opportunities that should have been. Although the internships and the graduate programs may not have gone ahead in 2020, they were still career accomplishments to have achieved this spot in the first place.
"It matters to me that I earned them, and I want that credit," Mr McGowan said. "I also don't want a gap in my resume that I have to either explain in a cover letter or hope an employer automatically makes the connection between the gap and the situation."
Some recommendations are to include the lost opportunities in the resume anyway, with a notation that it was cancelled or postponed due to COVID-19. This can be dishonest if not done appropriately and as transparently with the future employer as possible.
Mr McGowan came up with his own solution, by adding the "COVID-19 cancellations" part on his resume. It allows him to get [a] credit of his acceptances without the risk of misleading a potential employer, and at the same time addresses the lost periods.
"This is an extraordinary time and with it comes creative solutions," Mr McGowan said. "I am not sure there will be a universal answer, and it will depend on your situation and on your resume. Regardless of how you address it, always be completely honest."