'Elitist, classist and ableist': Law students protest exam protocols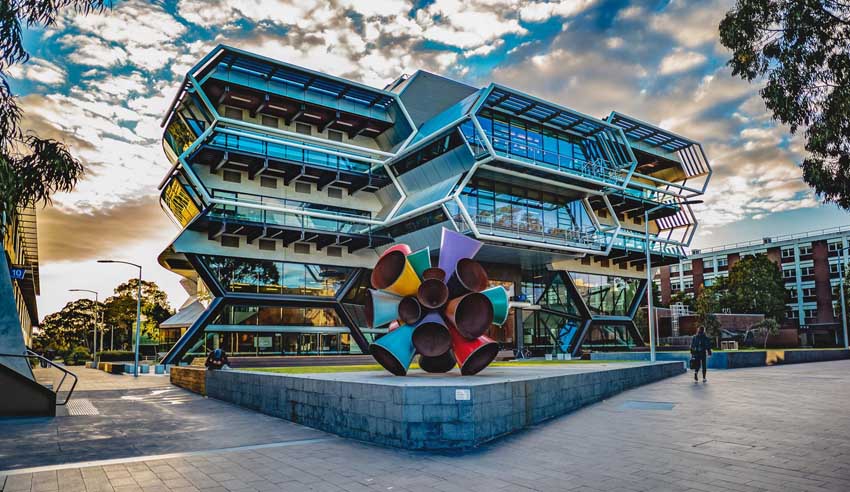 Almost 1,000 law students have protested against Monash University's procedures for upcoming exams, registering their "distress, frustration and anger" in a petition calling for the law school to reconsider its examination approach during COVID-19.
At the time of writing, over 980 law students have registered their rejection of Monash University's new exam protocols, labelling it as an unnecessary and "strict" method for being tested during a highly unprecedented and stressful time for students and staff. 
"We, the current law students at Monash University, wish to respectfully register our distress, frustration and anger at the information released on 10 June 2020 by the Law Faculty, regarding the procedure for the upcoming re-exams," the petition read. 
According to the petition, students said they were only given 11 days' notice before the start of the exam period to ensure they had multiple devices that can sustain three hours of a video call so that an unknown person can monitor them within their own home. 
Monash University has said that students were notified on 30 April that there would be eExams with online supervision, meaning students had 47 days to prepare themselves for their specific exam situation. They have included additional clarifications below. 
The concerns were further compounded by the data breach risks, the fact that students had already been permitted an open book exam – potentially erasing the need for any surveillance – and that they have completed in-semester quizzes and assessments in their homes without the need for surveillance. On top of that, law students have already undergone one of its core subjects – Lawyers Ethics – as a take-home exam. 
The Victorian Law Administration Board has waived usual exam requirements in light of COVID-19, which means Monash is under no obligation to comply with usual exam standards and the decision to proceed despite student concerns is an "active" choice. 
"This move by Monash has not been implemented at other law schools and presents an issue of privacy and equity. The measure is not based on accreditation but decision by the school which begs significant questions," read a letter by Monash students. 
"As we all know, these are unprecedented times. The global pandemic has not only impacted us all personally in a variety of ways but has also impacted the way we have functioned over the past few months. This has consequently increased student anxiety and stress. It makes no sense to insist on an exam procedure that is cumbersome and prone to technical issues, [that is] classist, ableist and elitist." 
The students claimed Monash has not provided any economic support to enable surveillance technology in students' homes nor for the possibility students' internet may fail and they will have to resort to phone data. According to the students, Monash did offer an exam on campus, but applications had closed prior to this new information being released.
"It feels as though the faculty has not given appropriate regard to our individual, social and economic circumstances. Consequently, we are questioning whether we are more than profit and imagine. Perhaps these are not the motivations at hand, however, this is my perception and I feel others would also agree," a petition spokesperson said. 
"There is no shame in take-home exams; we are not failing as an institution for showing compassion and empathy during unprecedented events. We are living in exceptional circumstances and therefore our standard exam procedures warrant an exception."
Response from Monash University: 
In response to the comments from students above, a spokesperson from the Monash University Law Faculty have requested corrections. 
First, the spokesperson said that students were notified on 30 April that there would be eExams with online supervision, meaning students had 47 days to prepare themselves for their specific exam situation. An information sheet was also published on the university's Moodle pages. 
Second, that many of the assessments for units have been altered to accommodate the pandemic. However, there are some units where a supervised exam is necessary to ensure students are able to evaluate the course content and satisfy the learning outcomes. This is particularly important where the learning outcomes are linked to the accreditation of qualifying degrees. 
Third, all students were able to apply for financial support of up to $7,000, which was then assessed on eligibility to ensure most vulnerable students received the help they needed. In total, the Monash University's Student Compassionate and Hardship Package reached $30 million. 
This money could be used to cover essential living expenses, including IT equipment, books, or any other unexpected costs. It was designed for students who were experiencing critical financial hardship, for example, those who have lost their income and can no longer afford accommodation, living expenses, or other necessities to complete their studies.
The University has been providing equipment to students who do not have suitable devices for their exams. The University is also making appropriate spaces available on campus for students who do not have suitable spaces at home to sit their exams. Students who experience serious disruption during their exams may apply for special consideration in the usual way.