Grads to help young lawyers break into international law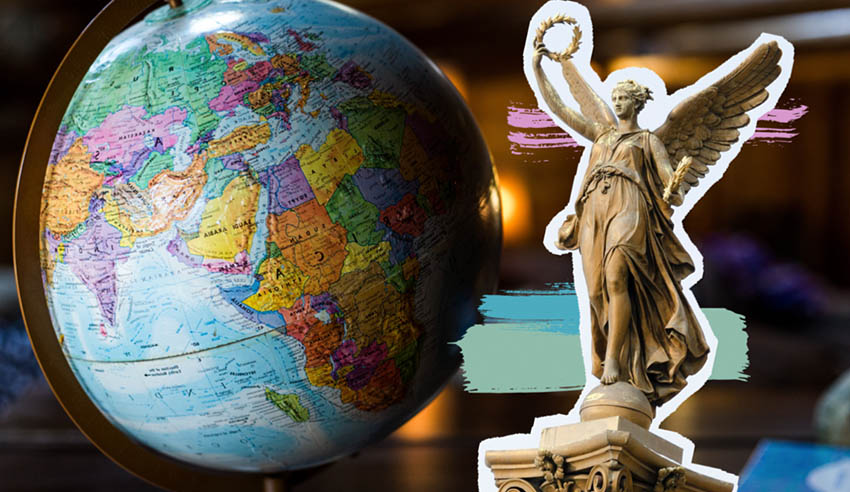 Recent graduates are addressing a major gap in international law by creating a space for new and studying law professionals to pursue this area. The co-founders discussed their inspiring and innovative initiative in conversation with Lawyers Weekly's Protégé.
According to Bond University's graduates Makaela Fehlhaber and Madeleine Bowater, the international law space is devoid of fresh, young voices. The average professional is in their mid-fifties and the area is lucky to have anyone under the age of 30, despite the number of young and studying lawyers who are ready to pursue this passion.
To address the age gap, Ms Fehlhaber and Ms Bowater created the Article 33 Institute, an independent organisation with a goal of enriching young professional's expertise in international law and affairs with options to network and expand their careers.
"When we looked into how we could break into the industry, it seemed impossible and not something that is achievable before mid-career," the two told Protégé. "But we feel this means the industry is missing the value and ideas [our] generation has to offer."
Ms Fehlhaber and Ms Bowater said there seems to be a disconnect between students finding international law at university then having to work for several years in a different legal space before they are able to "come back to their passion".
"The expectation that a career in this area is preceded by a handful of internships and postgraduate qualifications just isn't achievable for some and so the institute is tailored as well to those individuals who wish to pursue this area but, at present, are unable to for various circumstances," said Ms Fehlhaber and Ms Bowater.
In the short-term, Article 33 will implement educational resources and ensure that they are disseminated to secondary and tertiary students with online, interactive activities.
"On the long-term basis, we hope to host our first conference for young professionals once social distancing and travel restrictions are lifted, focus on delivering resources face-to-face and establish an educational trust providing scholarships and funding for those pursuing careers in international law," said Ms Fehlhaber and Ms Bowater.
The graduates behind the Article 33 Institute
Both Ms Fehlhaber and Ms Bowater have experiences in international law, which they will bring with them into Article 33. For Ms Bowater, her first involvement in the space was an invitation to the Bond 2019 Jessup team to compete in an international moot – something that would become a highlight of her university career.
"I feel like [mooting] taught me so many skills beyond standard law school classrooms: how to think on your feet, structure an argument – sometimes Makaela and I [talk] and will answer each other's questions with 'I have two points, first… second…'," she said. "It also helped me build some incredible friendships, including with Makaela!"
With a passion for international law and a longer passion for criminal law, Ms Bowater hopes to do both at the Office of the Prosecutor at the International Criminal Court.
Ms Fehlhaber said mooting was also a highlight of hers, particularly the Jessup Moot. She competed in the moot with Ms Bowater in the 2018/19 round and again while she was in Malaysia on the New Colombo Plan Program for the University of Malaya. This was the experience that "solidified my love for international law".
Ms Fehlhaber's career goal is to be a legal adviser for the International Committee of the Red Cross. She has just been accepted into LMM International Law, "so this is the first stepping stone on this journey alongside some corporate experience".
Fortunately for them both, isolation was really more of a bonus for the planning stages than a hurdle. They had the idea for Article 33 at the end of 2019 and settled on some of the "big picture ideas". It was during this time that they were both selected to do the Jessup Moot a second time around, which would sadly be cancelled soon thereafter.
"We decided to invest the added time into setting up the institute so it took us about a month in isolation before we launched. No doubt isolation has also meant that we have reached a lot of people with time available to dedicate to the institute," they said.
Bringing the Article 33 Institute to life
Ms Fehlhaber and Ms Bowater said that while there are many international law spaces for education, there were none that focused specifically on students and new lawyers to pursue their passion and learn how to interact and network with each other.
They are aiming to share information but also to create a community. Something they both experienced during their studies was that international law, and particularly public international law and its niche areas, were something they were never told about.
"We both stumbled into it in our own ways, then it took us both a lot of work and reading to understand the basics. We want to provide to students and young professionals the resources and information we didn't have," said Ms Fehlhaber and Ms Bowater.
From their experiences in high school, the girls said there was no opportunity to learn about international politics and law. While they did cover some of it during classes for both world wars or distinct social issues, there was still no opportunity to really examine how the United Nations operated and how countries can be held accountable.
"With globalisation, we find this to be a crucial part of the next generation's education as more and more issues are global rather than domestic," said Ms Fehlhaber and Ms Bowater. "So, we are intending to engage the younger profession where they are."
They are working on making the information simpler and more accessible, in addition to using social media. At the same time, they both came from regional towns and hope to travel through Queensland to offer sessions in schools: "We have a team of regional offices we'd love to grow [and] to replicate that across the world in local communities."
Before the launch, Ms Fehlhaber and Ms Bowater recruited four other young people – Amy Langley, Dan Canta, Elijah Png and Jacob Cookson  – to help with the set-up and be involved in the launch. As a team of six, they had so many ideas to sort through.
Although originally planning on bringing on just three volunteers to assist the team and help get the Article 33 Institute moving forward, the team received an "overwhelming" response from different continents: "We received so many applications that we spent weeks going through them in spare time and meeting people from all over the world."
"We met so many incredible people as passionate as us [and] many of them we just couldn't turn away," said Ms Fehlhaber and Ms Bowater. "We ended up accepting 17 volunteers and hope to continue increasing our reach."