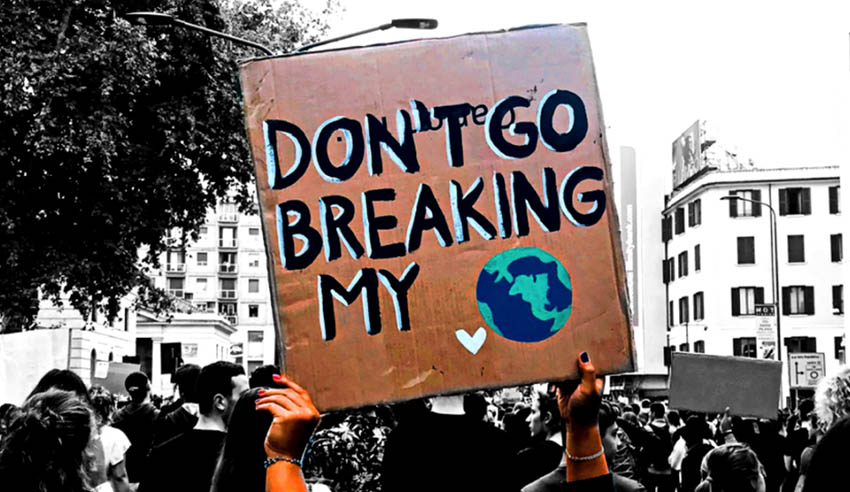 Katta O'Donnell has made clear her intentions to sue the Australian government over its failure to disclose the risks of climate change on super and safe investments, which has now caught the attention of world-leading experts and media.
Melbourne law student Ms O'Donnell has taken on the Australian government in a world-first class action, alleging the Commonwealth and two officials failed their duty of disclosure by not detailing climate change risks to super and other safe investments. 
The case – filed in the Federal Court with the backing of Equity Generation Lawyers – is now the subject of international media, most recently the New York Times. Leaders and experts from across the world will now be watching how the case plays out. 
Ms O'Donnell, who has invested in bonds separately from her super, said she did it to "protect her future". She hopes to hold the Australian government, the secretary to the Department of Treasury and chief executive of the Office of Financial Management to account, all of whom are allegedly responsible for promoting government bonds. 
According to Equity Generation Lawyers, the case will allege that Australia's economy and its reputation within international financial markets will be affected significantly by the inadequacy of the Australian government to respond to climate change risks. 
As a result, investors who opt to trade in Australian government bonds face a material risk from climate change. The claim is seeking to make this clear to investors. 
"Katta is among countless retail investors, pension funds, central banks, insurers and hedge funds who, combined, have loaned the Australian government over $200 billion. By failing to disclose climate change risks to investors, the Commonwealth of Australia is accused of breaching its duty of disclosure and misleading and deceiving investors," the firm explained in a statement on the class action launch. 
Ms O'Donnell is not seeking damages, but instead a declaration that the government, and the two officials, breached their duty. It is also seeking an injunction to force the government to stop promoting bonds until it updates its disclosure information.
According to the United Nations, under current climate pledges, the Earth is expected to warm 3.2 degrees Celsius above pre-industrial times, "causing untold destructions". 
This includes killing 99 per cent of the Great Barrier Reef and other coral reefs, as well as increasing the frequency of droughts, bushfires and extreme weather events. The UN also warned to expect rising sea levels, drying out land and acidifying oceans. 
"Australia is on the frontline of sovereign climate risk," Equity Generation Lawyers said.