The 10 things law students should know about the law today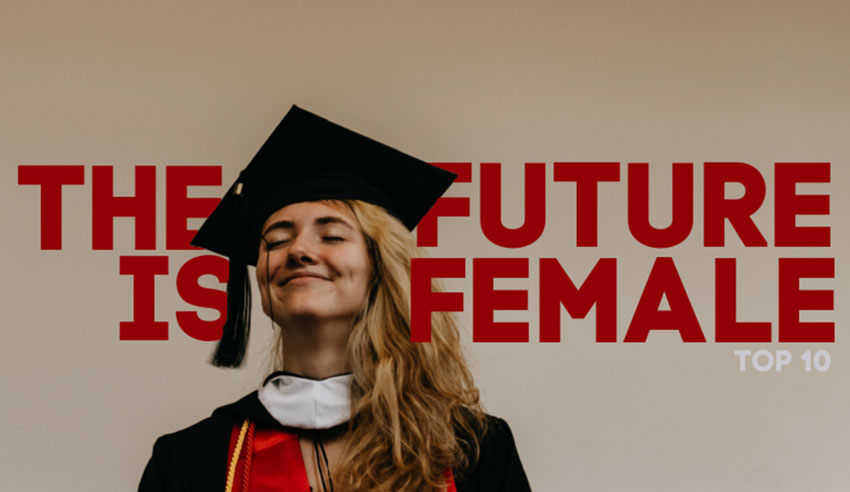 Lawyers Weekly's Protégé takes a look back at the last fortnight to deliver the updates that law students should have about the legal profession today.
1: Lawyer X fights against claims she lied under oath
The barrister-turned-police informant is back in headlines again, this time with a 2,000-word report that details the criminal and legal breaches from Nicola Gobbo and Victoria Police during her time spent informing on her own clients. In this piece, Ms Gobbo has argued that she did not lie under oath – at least, not intentionally. 
2: No gown, no cap, no ceremony: What the coronavirus pandemic means for lawyers in waiting
In this opinion piece, law graduate Stefanie Costi explains how the pandemic "changed the game" for lawyers in waiting and what this may mean for the future of law. In this piece, Ms Costi examines the cancelled admission ceremonies and, that despite there being a world of other issues, students have a right to be disappointed. 
3: CBA notified of class action in Federal Court
Commercial law firm Piper Alderman has filed class action proceedings in the Federal Court on behalf of individuals affected by the "serial misconduct" of a Commonwealth Bank subsidiary, Count Financial Limited, which handed out inappropriate advice. 
4: Court rules on emojis in defamatory action between two solicitors
In what may set the precedent for all future emoji decisions in courts, the imputations of a series of emojis have been called into question by the NSW District Court in a first for Australia as two solicitors argue over the defamatory meaning of the images. 
5: 'This is our profession': Noor Blumer on reporting sexual harassment
The more victims stand together to call out inappropriate conduct, the less women will continue to be victims of power-based sexual harassment, Noor Blumer said during a webcast for the Australian Women Lawyers (AWL) association. In a powerful speech, Ms Blumer examines why women should come forward with their complaints. 
6: Study questions validity of findings that female judges are interrupted more
Remember that study that found female judges are interrupted more than males? Well, in a new follow-up, a research group found that there was "no significant evidence" of female judges being interrupted more and the past results were found by chance. 
7: Impact of technology, climate change and social issues on female lawyers
Lawyer, former refugee and advocate Nyadol Nyuon breaks down the challenges that Australian female lawyers must face everyday – from climate change, technology and social justice issues – and why these women must demand a better future now. In the speech for AWL's webcast, Ms Nyuon gives a powerful and inspirational examination of how the law treats women and what they must do to come out on top. 
8: Victoria to review gag laws that would imprison sexual assault victims
An "urgent" review into the gag laws preventing sexual assault survivors from speaking about their experiences will be conducted by Victorian law reform bodies after a major social media campaign expressed disappointment with the current laws. 
9: High schoolers set to receive 'drop-in' legal help
Legal aid lawyers will be delivering free and confidential legal assistance to high school students across the ACT under a new paid partnership with the territory government. The service will ensure vulnerable students are receiving the assistance they need. 
10: Asylum seeker test cases reach High Court
Four test cases to determine which court should hear allegations about the inadequate healthcare of refugees and asylum seekers will be considered by a High Court appeal.