'Do something outside yourself': Lessons from RBG for law students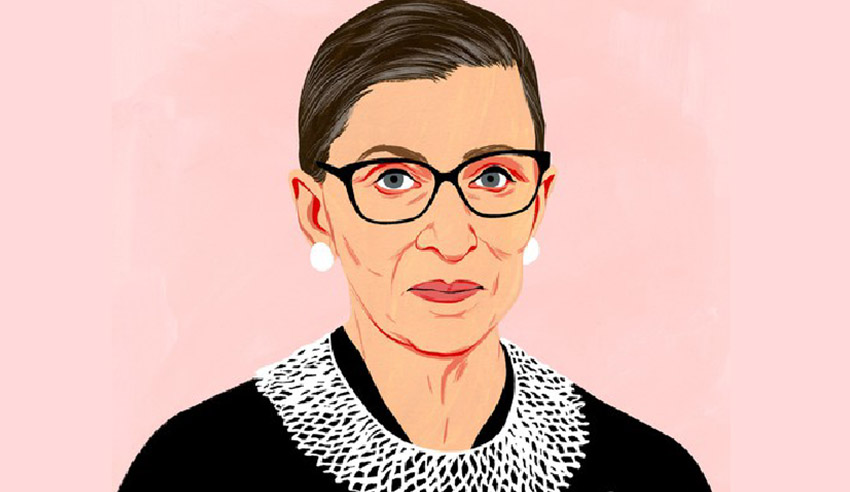 If we put together a list of the greatest legal role models, Justice Ruth Bader Ginsburg would be at the top for her unwavering commitment to shaping the legal profession for the better. Protégé looks back at some of her best lessons in law for emerging lawyers. 
Justice Ruth Bader Ginsburg will live on in history books for her commitment to forging a new path for women in law while reshaping the justice system through her impressive dissents, her inspiring words and her life-altering advocacy. Protégé takes a look back at some of her most motivating lessons for young lawyers trying to make it in the law. 
Justice Ginsburg became a legal trailblazer and a feminist icon as she challenged laws that discriminated on the basis of gender. Young lawyers across the globe found their own passions in law as Justice Ginsburg became a pop-culture icon in her later years, including blogs, movies and monikers like "Notorious RBG" to promote female lawyers. 
In tweets following the news of her death, law students in all different parts of the world expressed their desire to follow in her steps, becoming "mini-Ruth Bader Ginsburgs in our own way" to honour the way she "paved the way for [us] to use our voices". 
At Stanford Memorial Church in 2012, Justice Ginsburg told law students that they will need to value the law as a skill for good to help the most vulnerable: "If you want to be a true professional, you will do something outside yourself, something that makes life a little better for people that are less fortunate than you."
A few years later, Justice Ginsburg offered up more advice in an interview for MSNBC: "Someone who used whatever talents she had to do work to the very best of her ability and to help repair tears in her society, to make things a little better through the use of whatever ability she has. To do something outside of myself."
In that same interview, she praised pro bono work and encouraged lawyers to consider this work: "I've gotten more satisfaction for things I've done for which I was not paid."  
While promoting leadership at Harvard University, Justice Ginsburg said that students must fight what they care about, "but do it in a way that will lead others to join you". 
Justice Ginsburg later said that there is no better time for women to go after what they want: "All young women today have a great advantage and it is that there are no more closed doors. That was basically what the 70s was all about."
"Opening doors that had been closed to women."