Law student body delivers crucial mental health plan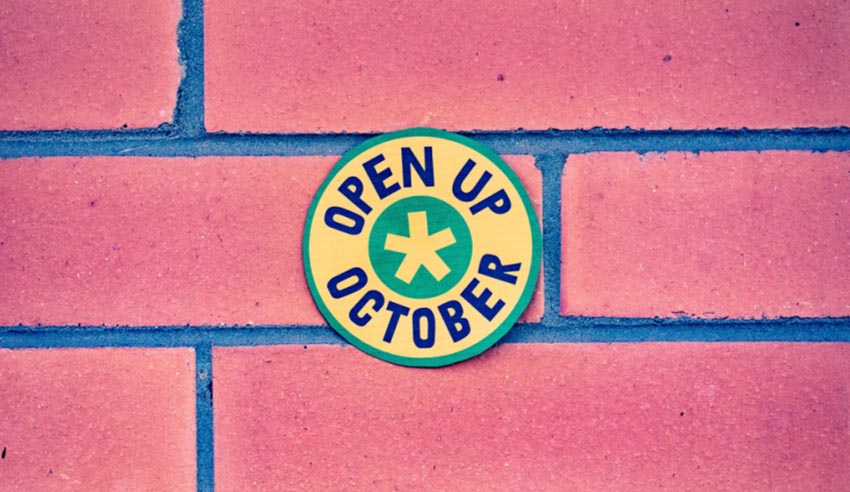 The Australian Law Student Association has delivered its first online mental health first aid training program to assist students with identifying the signs in themselves, friends and colleagues. Immediate past president Margaret Cai speaks to Protégé about the new program and why it's so important that law students get involved now.
In a first for the Australian Law Student Association (ALSA), the peak law student body has delivered a mental health training program completely online to assist new lawyers with identifying the signs of mental illness and equipping them with means to respond.
The program will go in-depth into issues of anxiety, depression, psychosis, substance abuse and eating disorders, all tailored to the legal profession. The training was borne out of a partnership between ALSA, Legalsuper and College of Law, which immediate past president Ms Cai says, "goes to show industry-wide attention".
"The inaugural mental health and wellbeing publication is our contribution to a dialogue on mental health," said Ms Cai, adding that the ALSA diversified the content included in the program by incorporating contributions from all across Australia.
The content covers everything from reflections on student experiences, the techniques on studying and maintaining wellbeing to implications of new laws on mental health.
"Our vision for this year was to use these initiatives as a springboard to encourage the important conversations about mental health," Ms Cai said.
So, why is this program so important? 
According to Ms Cai, there are a number of layers to consider. First, law students are often juggling their studies, work and extracurriculars, along with all the stresses which come with each. While students are so swept up in these demands, they can find that it is challenging to identify mental health issues rather than just high-pressure stresses.
Then there is the legal profession itself, which by nature is "competitive, hierarchal and stuck in its ways". Along with professional demands, the profession comes with a fear that speaking up about a mental illness can be perceived as a weakness which could then affect a person's career trajectory. Ms Cai said it is difficult to stop when everyone around you seems to be "pushing ahead and working towards their next achievement".
"Almost without fail, when law students speak out in public about mental health – and interrelated issues – this advocacy is met with comments like 'don't become a lawyer if you can't handle it' and pejorative descriptions like 'snowflake'," said Ms Cai.
"It's a really dangerous attitude to have because the statistics show that mental health issues are rife within the profession – all it does is deter people from speaking up about their own experiences. It is why we have to be better as a community and profession to acknowledge mental illnesses and what the next steps are for individuals."
It is important that the profession is regularly promoting what positive mental health – and positive responses to mental health – looks like. Ms Cai said that it should ensure students have access to a wide range of information and resources, "not just for when there is a crisis but at every stage of a mental health concern".
"Conversations about mental health need to be happening regularly," Ms Cai added.
"This kind of dialogue cannot be confined to the mental health awareness and R U OK? days each year. In our law schools, it starts with ensuring that the special consideration can be granted for assignments and exams if students are dealing with mental illness."
And what should the profession itself be doing to help more?
Starting at the beginning, law schools – and universities in general – should be making sure that there are resources and avenues in place with mental health issues. Ms Cai said that in the last few years, the dialogue has shifted and there is more disclosure in this kind of prevalence of mental health issues within the law.
"It's now time to go beyond this," Ms Cai said.
"We need to start driving awareness on what resources and help are available – at all stages of a mental health issue – where students can find information on these specific problems, like anxiety, depression or substance use. [Then on] how law students can identify and offer help to peers who may be struggling with their mental health."
When these students reach the professional level, Ms Cai said employers should have proactive measures in place to ensure that there are proper mentors and supports in place across the firm. This includes having people trained in mental health first aid and providing graduates with some degree of certainty on the work and the hours.
More broadly, Ms Cai said graduates should not be working by themselves on discrete projects in an office complex "away from the rest of their firm or organisation". Each of their experiences should be informed by the wider culture of the workplace. If not, this will show that the workplace does not take mental health very seriously.
"It's so important that the next generation of lawyers is open to resources and seek help when they need it. But because the profession is still competitive and hierarchal, it's important that we see senior members of our workplace do the same and lead by example," Ms Cai said.