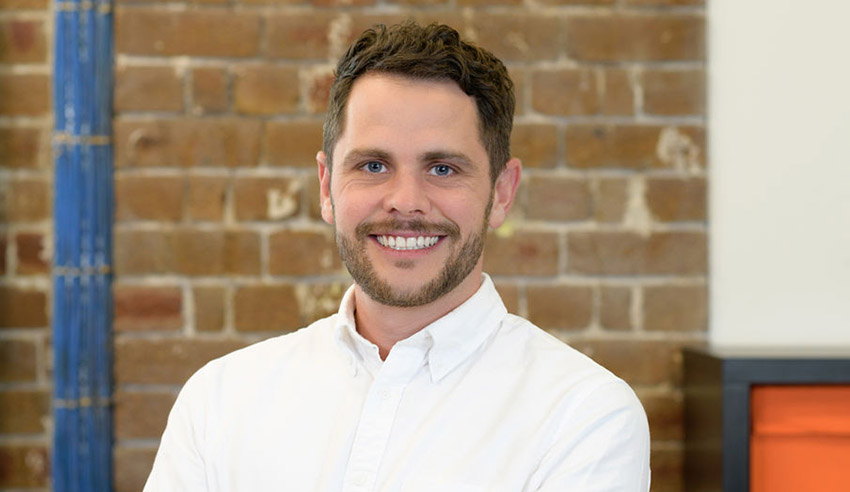 One of Australia's biggest NewLaw practices, LegalVision, is opening shop across the ditch as it looks to replicate its success internationally.
New Zealand's legal marketplace looks much the same as Australia's, Taylor Gray muses, in that there is a large number of SMEs and high-growth start-ups that are "underserved" by the traditional law model.
There is thus an inherent opportunity, he says, in taking a transformative approach to customer experience, online acquisition and providing subscription-based offerings to clients across the ditch. Such an approach, he notes, "will translate very well" in NZ.
Speaking to Lawyers Weekly, Mr Gray (pictured) – who will be the general manager for LegalVision's NZ operations – said the NewLaw practice is looking to launch in NZ on 1 January 2021, although it is "keen to listen" to the country's market on what businesses want from a legal service provider entering the field.
Either way, Mr Gray noted, "the NZ legal market is worth $3 billion, so it's a sizable opportunity".
"The pandemic has accelerated the move to digital acquisition and servicing models across industries. The legal industry is not immune to this movement. More businesses than ever are turning to tech-driven firms that deliver work with quick turnarounds on a fixed-fee or subscription basis," he explained.
LegalVision CEO Lachlan McKnight added: "We've been closely following New Zealand's economic recovery throughout the year. We have put in place a strong team to hit the ground running to improve access to legal services for our friends across the Tasman."
When asked about the firm's aspirations in the Australian and NZ markets as the legal profession turns its attention to the new year, Mr Gray said that LegalVision hopes to replicate its success it has experienced here internationally.
"We are the number one visited legal website in Australia. Realistically there is not a close second. For the Australian market, we have seen a big rise in client interest in alternative billing models, including continued pressure to move away from hourly rates. We have also seen a marked increase in the demand for lower cost options that offer increased ongoing value, such as subscription service delivery models. Servicing that demand will be the focus for both our Australian and New Zealand businesses in 2021," he submitted.
"LegalVision has grown quickly off the back of one simple mantra: listen to your clients. Right now, the market is telling us they like what we have to offer and that they are growing tired of the lack of client-centricity of the traditional legal services model."
Looking across the professional landscape, Mr Gray said there is much scope for NewLaw practices in Australia to leverage the ongoing pandemic in ensuring business success in the looming 'new normal'. This, however, may not necessarily include growth in the same way that LegalVision is enacting.
"NewLaw models have more opportunity than ever – especially as businesses look to drive efficiency and to accelerate growth out of this pandemic. Having said that, the majority of NewLaw firms are more lifestyle-oriented than growth-oriented businesses," he explained.
"The development of this cottage industry has been great for lawyers and the industry – but it does mean it's unlikely we will see many of these businesses scaling globally."