Law student gets 'front-row seat' to high-profile London inquest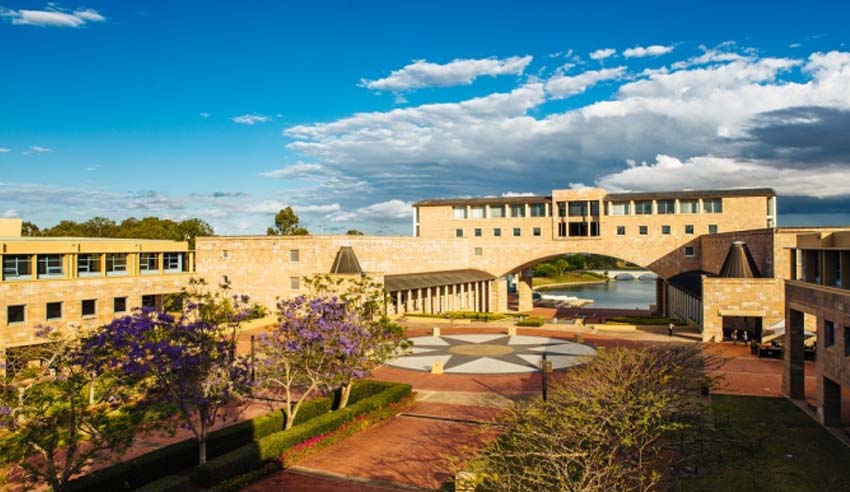 Although dreams to travel to London were dashed, one law student was given a "front-row seat" to observe a high-profile coronial inquest from his own lounge room.
Bond University fourth-year law student and part-time Brisbane Court employee, Blake Lam, participated virtually on a London inquest from his home in the Gold Coast when plans to travel overseas to carry out a research project were dashed by the pandemic.  
As part of a partnership program with Serjeants' Inn Chambers, Mr Lam was given the opportunity to shadow respected UK barrister Rachel Spearing who has assisted with setting up interviews with other members of London's courts for his research.  
"Seeing how the legal profession and technology have adapted during COVID-19 has been eye-opening," Mr Lam said, adding that while he has had to carry out the program from Australia, "I've learnt the most I possibly could have gained doing it remotely". 
The scholarship was designed to provide Mr Lam with the opportunity of working within the legal system and observing members of chambers in their drafting, providing legal advice in conference and their advocacy in the courtroom. 
While academics have predicted the digitalisation of the courts being the future to cost-effectiveness and ease of access, Mr Lam's research paper will examine both positive and negative impacts on the efficacy and rule of law in the virtual and digital space. 
"The research paper will look at some of the challenges that have arisen on different platforms," Mr Lam said. "Where there has been a possible loss of procedure or access to justice as a result of moving online and not having access to the typical support in-person for people who may not be the most technologically adept."
Mr Lam added that he is looking towards the suitability for future court systems in the UK in comparison to Australia. He will also examine whether they could be maintained in any area of law if there is a "greater benefit using physical or online courts to try and reduce some of the timelines that are expected", particularly in the criminal system. 
"Currently in the UK there is a backlog of approximately 44,000 cases because most of them are being adjourned," he said. "I'll be doing comparative analysis between the Australian and UK responses to COVID-19."