What law school should teach you about getting along with peers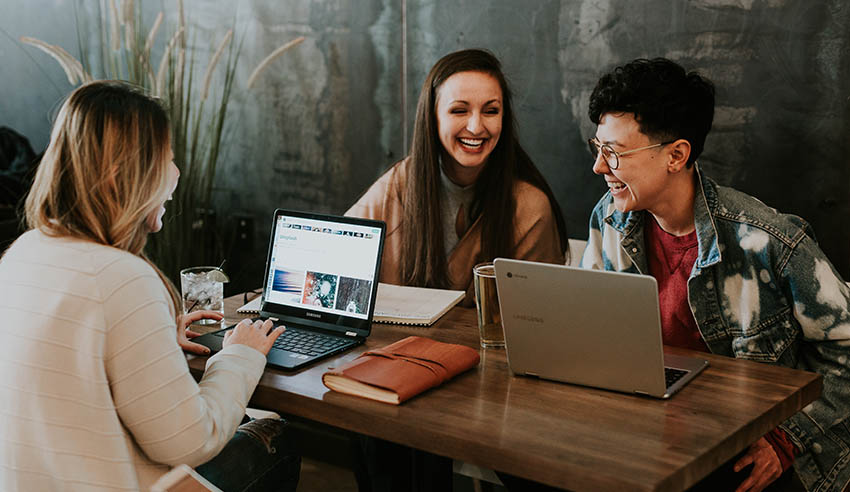 Those dreaded group assignments, awkward networking events and crossovers in the hunt for jobs may seem like the last thing on your to-do list of things to get right in law, but it should be a top priority while you're still at university. Here's why.
Learning how to get along with peers should have been one of the first courses lawyers take, according to American Bar Association's (ABA) James Fierberg. For new lawyers and soon-to-be lawyers, getting along with others—but especially the people who may one day be colleagues—is step one to succeeding in the legal profession. 
"You need to learn it, or more likely relearn it, on your own," Professor Fierberg warned of lawyers coming into the profession, adding that while it is not a lesson offered during university, it's still not one to miss. "That discipline is the fuller understanding of simply getting along in good faith, with generosity and kindness, with [all of your] peers." 
He said that understanding how to get along with peers—and translating that into ways of getting along with competitors and colleagues—will be a rewarding experience that not only shapes networking opportunities in the profession and opens up new chances at advancement, but improves the way clients perceive their professional conduct. 
Mr Fierberg said that at some point in their careers, students will come across a lawyer from an opposing side or in their workplace that they do not agree with, and it's easy—and proven—to lash out in small, petty ways. He urges young lawyers to consider that while it is part of the "ego, hubris" side of a profession and is hard to ignore, the clients that are in the background of the rift "do not care in the slightest" with the negative. 
"Clients don't expect you to be acting out upon your personal slights—large or small—especially on their dime, while juggling their important interests at the same time," Mr Fierberg said. "They expect you to be helping them to solve their problems. Virtually all of [which] can be solved through creative thinking…and respect for your adversaries, devoid of the toxic residue of your prior engagements with them."
Mr Fierberg said while it may be a painful lesson to learn, generosity and kindness for colleagues and competitors will go a long way and will devoid the profession of at least one less "self-absorbed lawyer whose priorities may be out of sync" with the culture of the profession. He said this kind of lawyer "shouldn't, and needn't, be you". 
As for holding onto personal views that differ with others, Mr Fierberg said that despite believing their opinion is the correct one, lawyers who bring that with them into a case lets their ego rule them and, in the process, ignores the one important thing: clients. 
Mr Fierberg said: "Your toxic moral slew and that of your adversaries are irrelevant once you become a lawyer. The only thing that matters is the interests of your clients (who parenthetically, and just to complicate things a bit more for you, have their own toxic moral slew).
"Nothing about what you think is true has any material value once you take on a client matter. It's solely about them and getting the best result."