Law students take e-mooting 'Team Australia' to Japan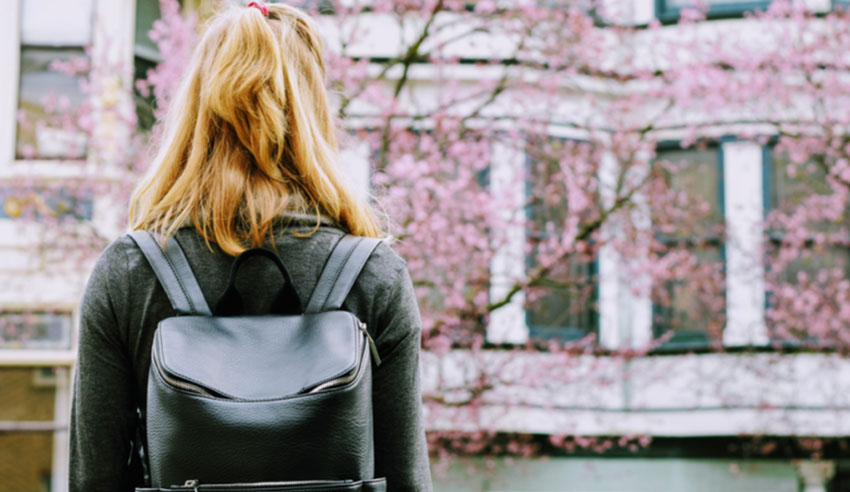 Four soon-to-be lawyers from the Australian National University's College of Law went head-to-head with teams from all over the world in a negotiation competition.
Alongside teammates from across Australia, ANU students competed in an e-mooting, international competition against future lawyers in Japan, Mongolia, Singapore, Korea, and Hong Kong. Held entirely online for the first time, "Team Australia" delivered written and oral submissions to an audience of English and Japanese-speaking competitors.
Coached by ANU's Professor Veronica Taylor, Carol Lawson, Kieran Pender, and with Sydney University's Dr Nobumichi Teramura, the team finished in second place overall and won the prize for the highest-scoring team in the English-language category.
Commenting on the experience, the sub-team captain and drafting co-lead, Madeleine McGregor, said that the opportunity allowed her to explore her aspirations to work with public and private matters across international law on a "realistic complex" basis.
"So much of the dispute resolution process operates outside the courts," Ms McGregor said. "An increasingly transactional nature of modern business has allowed alternative dispute resolution, such as arbitration and negotiation, to grow in popularity. Over this competition, [we had] a chance to delve into this growing practice and gain skills."
The competition ran over two days, first focused on arbitration involving liability issues, customer data protection and procedural issues where they had to prepare preliminary memorandums and a response memorandum before a four-hour oral hearing.
The second day was focused on negotiation that involved responding to COVID impact on tourism, courier and logistics. Each team member assumes a role in the company – such as vice-president or directors – and conducts negotiations from that perspective.
Ms McGregor said the competition fostered "important professional qualities and skills" that are not learnt in a classroom. It included "teamwork, project management", giving feedback, plain English drafting, "business acumen and cross-cultural negotiation".
"We also brushed up on our negotiation skills, creative problem solving, understanding each other's real interests and working together to create shared value. Collaboration, in the public and private spheres, is becoming more and more important in a globalised world with shared problems and opportunities," Ms McGregor said.
Due to the limitations imposed by COVID-19, Team Australia was unable to meet team members from outside ANU until four months into preparations. With travelling over to Tokyo off the table, the team also had to learn how to present their ideas to a computer screen, how to limit distracting hand gestures and what backgrounds worked best.
"It is much more challenging to be engaging and compelling when you are reduced for a small square on someone's screen," Ms McGregor said. "We worked hard to develop presentation techniques for Zoom, constructing an animated and convincing case over our arbitration and build a positive collaborative environment when negotiating."
Ms McGregor said other law students should consider entering similar competitions to gain a deeper understanding of particular areas of law, learn about teamwork, manage people and deadlines, and to overall understand how to be a better lawyer.
"Whether you are interested in practising law or pursuing something else, the practical skills you gain are invaluable and hard to acquire in other areas of university," she said.
Her teammates include ANU students Zoe Vlahogiannis, Adina Darbyshire and Emma Rogerson.