Law student shines light on sexual harassment in Australia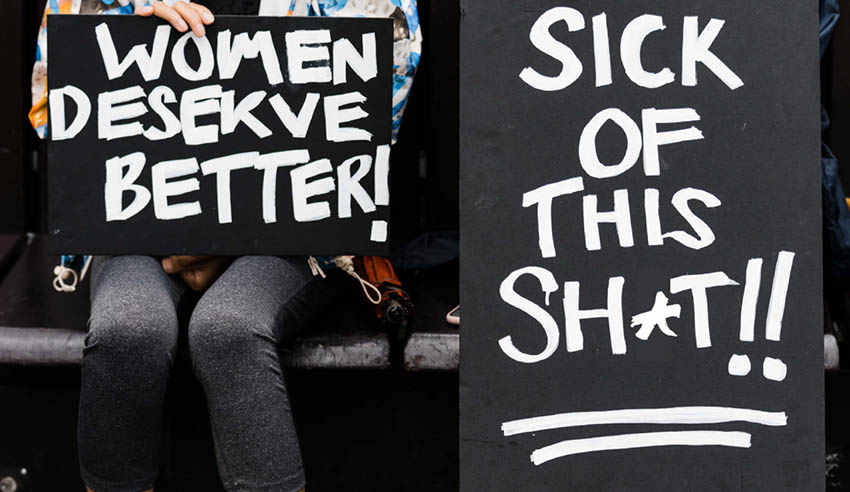 From research with a senior lawyer and academic, an Australian National University law student has analysed why sexual harassment still faces a "risky and costly road to justice" despite a landmark decision that should have set a new standard.  
ANU bachelor of arts/laws honours student Madeleine Castles has contributed to a new study that analysed the little effect that a 2014 landmark civil case should have had on the costs of sexual harassment in Australia. Through the research, she ultimately discovered that "the whole system is pretty broken". 
Ms Castles co-authored the "Rethinking Richardson: Sexual Harassment Damages in the #MeToo era" with Human Rights Law Centre senior lawyer Kieran Pender and MinterEllison lawyer Tom Hvala who all examined nearly 50 cases in which Richardson v Oracle Corporation Australia had been cited and presented the perspectives of leading Australian discrimination law practitioners. 
The Richardson case followed a woman who sued her former employer for sexual harassment and was awarded $100,000 after a Federal Court judge found the initial $18,000 in damages that had been rewarded was "manifestly inadequate". 
"We wanted to look at the impact of that decision handed down in 2014 and whether it had resulted in wholesale increases in damages in sexual harassment litigation," Ms Castles said. "We also wanted to examine the impact of the #MeToo movement, which has had a significant influence on prevailing community standards."
Of the 50 decisions analysed during the study, nine involved sexual harassment and six were awarded general damages. The average reward was around $80,000, or around four times the amount awarded pre-Richardson. 
"We ultimately discovered the whole system is pretty broken," she told ANU. "For starters, it's very individualised; it requires individuals targeted by sexual harassment to bring a claim. A union can't bring a claim nor can the Australian Human Rights Commission, as per the Sex Discrimination Act. That comes with serious consequences both in terms of finance and mental health, and means the individuals are forced to carry the burden of this law," she said. 
"For most victims, costs of sexual harassment litigation are often very prohibitive. If you're not a high-income earner, you're unlikely to have means to pursue a claim." 
Ms Castles and her fellow researchers also found that the #MeToo movement had generally "done little to shift employer attitudes to sexual harassment". While workplaces may have to pay higher amounts in settlements, she said it does not necessarily mean they will "enact systematic change across the workplace." 
"The prevalence of non-disclosure agreements enables workplaces to focus on isolated, confidential incidents, meaning there is often little incentive to introduce structural reforms," she commented.