Planning early and strategically for an in-house career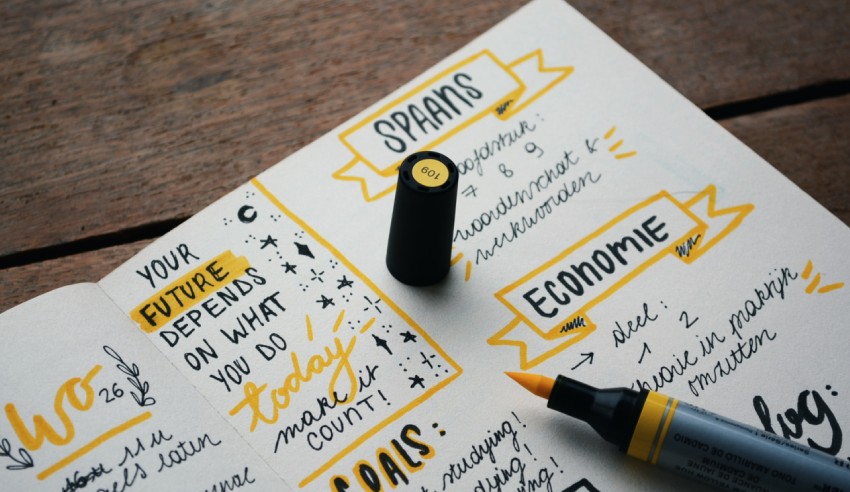 Graduate, law firm and then finally in-house is the stigmatised mindset that governs the career pathway to general counsel, but there may be a faster way in. Protégé spoke to a member of the Association of Corporate Counsel's law student and graduate committee for the best tips and tricks for making it into this space. 
How new graduates can jump straight into their dream corporate counsel role is the "million-dollar question", according to Wayne Clarke who sits on the Association of Corporate Counsel (ACC) law student and graduate committee and is the associate director of legal at Cognizant. With some careful planning and new ACC initiatives, there may just be a yet-to-be-discovered pathway right into this role. 
For new lawyers vying for a position as an in-house corporate counsel from the outset of their graduation, the opportunities to do so are very far and few between. Ordinarily, any positions that are open and willing to hire young lawyers are typically reserved for those who have spent some time in either a firm or government agency.
At the ACC, those who sit on the committee are hoping to remove the stigma that graduates should be looking at firm work before moving in-house – especially as more and more corporate workplaces are looking for fresh graduates to start with. 
"For us, looking at graduates that are in the market at the moment, there is nothing wrong with going and getting that law firm experience because that makes a great lawyer as well, but it's about looking at the different facets that make a lawyer," Mr Clarke told The Protégé Podcast. "It's commerciality, work experience across multiple types of areas, understanding of risk, a great ability to liaise and distil complex legal concepts… those are the types of skillsets we're looking for. 
"So, if you're looking as a graduate wanting to move into a law firm role or not moving into a law firm role and going straight to in-house work, developing those skillsets in whatever way you can is what's going to make you stand out."
Mr Clarke said that for graduates who do decide to take the long approach, one of the key things these workplaces will look for is if they are relatable to business stakeholders and if they have a "real commercial acumen" that goes beyond the black and white of law. He said with this in tow, "those types of interactions in the workplace are always going to hold you in good stead when roles become available". 
How to prepare for in-house careers from the very beginning
Speaking of those skill sets, it is never too early to start learning them – especially if the intention is to end up in-house as soon as possible. Soon-to-be lawyers should be thinking about how their experience during university is shaping them for this new career, inside and outside their internship and working opportunities. 
Mr Clarke said that while in law school, he worked full-time in a role that was not purely legal work but had an element of commerciality that really set him up for a future in corporate in-house: "I suppose the first point of view I would look at is don't necessarily just think of law, think about other aspects of the profession and other tasks that can contribute to the outcome of the profession." 
For example, he said if graduates want to be a commercial lawyer, think about finding experience in commercial contracting, procurement and contracts officer-type roles. For those who want to be an HR or employment lawyer, any type of HR assistant role could assist in the long run, even if there is no major legal component. 
"When I was at law school, I wanted to be a HR and employment lawyer. Obviously I'm not now, but when I was at law school that was the thought process I was going to go down. I actually did a six-month contract with the Department of Education in an industrial role, and I think those types of experiences are invaluable," he said. 
"The paralegal roles, the law clerk roles, working at barrister's chambers, any of the not-for-profit types of experiences, the community advice, that stuff is always going to look fantastic. But try and be a bit more strategic with the work experience that you go for, particularly if you're lucky enough to be doing a double degree and have a non-law degree that could work to your advantage and be fairly well-regarded."
Mr Clarke added that the more law students and graduates can do that highlights their ability in certain tasks, the more personality they have in approaching complex issues and how they interact with others, and how they distil concepts that are very complex but relatable the more they stand a chance of securing an in-house role.  
"Anything you can do early on in law school is going to help you become a better lawyer. Not only that, we look for people who have a real passion for the profession and a real tenacious drive to challenge the status quo about how to be a lawyer," Mr Clarke commented.
"I think as we're getting into a future of what the law looks like, having graduates who get that early on, who appreciate that early on, I think it's going to make them stand out tenfold on a piece of paper."
Acing the in-house interviews as a new law graduate 
Aside from bringing employers a résumé filled with these kinds of experiences, Mr Clarke has some extra tips for acing the interviews – starting with research. He said it always surprises him when he meets with a candidate who "draws a blank" when they're asked about what they know of the company so far. 
"Most companies will have on their website division goals, a mission statement, the strategy for the next 12 months. So, first of all, do your research. Second of all, do your research on the people interviewing you. Do a Google search, do a LinkedIn search, [and] try and understand what their background is to see if there are any parallels that you can tie into," Mr Clarke recommended.
One of the other things he likes seeing in interviews is when candidates have a set of questions that they are ready to ask the interviewer about themselves and the organisation. He said it's refreshing because these interviews "should be a two-way street" and it should never just be the employer asking a bunch of questions. 
"We're looking for people who are the right fit and people who show a genuine desire to understand what makes the organisation tick. Other types of people that are going to stand out [are those who have a] curiosity and an understanding of where they fit into the bigger picture. Ask that in the interview because that will definitely resonate with the interviewers," Mr Clarke added. 
Finally – and going back to preparing early in university – he said it's important that candidates are drawing on their own experiences and how they fit the organisation.
"If you are a law student who's going for an in-house role and it's a commercial role and you've got experience in providing advice or interpretation on contracts, highlight that. It doesn't matter where you've done it, but highlight that you've got that skillset because we need to see past just what's in writing, we need to understand exactly the types of things that you've done and the types of skills you're bringing with you," he said.
Are you looking for a career change but don't know where to start? Attend the Lawyers Weekly Career Expo and Emerging Leaders Summit, a free-to-attend, live-stream event designed for graduate lawyers or emerging law professionals early in their career to be connected with key recruiters, Australia's top firms, companies and leading educators. Register HERE to attend on 8-10 June, for FREE!