'Everything happens for a reason' and other timeless tips for making it to the High Court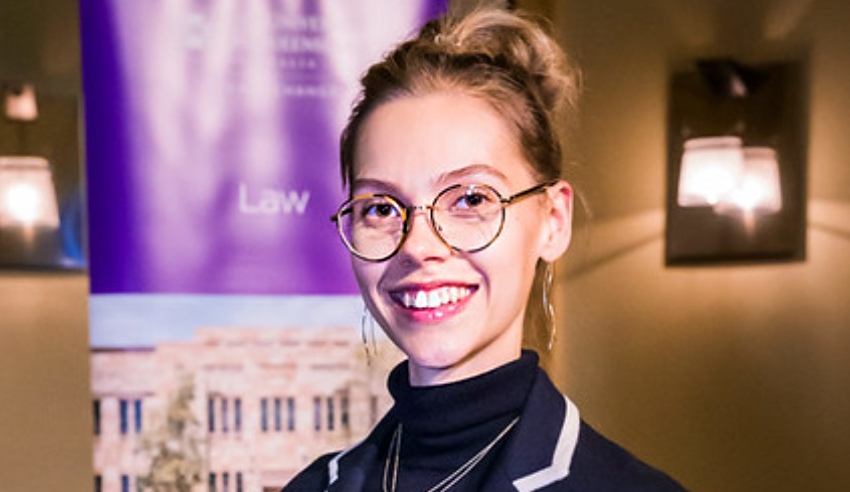 For one of the High Court's newest associates, the timeless advice of giving things a go and believing that everything happens for a reason has followed her from one big achievement to the next. Speaking to Protégé, recent Queensland graduate Anna Kretowicz talks about the positive approach that got her to Australia's highest court. 
University of Queensland graduate Anna Kretowicz was not always destined for law and if not for a mid-university degree change from science, she may not have ever ended up as the valedictorian, as a researcher for expert legal professionals, an award-winner and certainty not as one of the High Court's newest graduate hires.   
"Everything happens for a reason," Ms Kretowicz said. "Whether you find out that reason straight away or five years down the track, that's what it is. I think from my own example, I could be mad at myself and I could say, 'well, I was not organised, and I didn't do law straight out of high school and I just slowed down my whole career'. But I think there's a reason I took a slightly longer pathway."
For Ms Kretowicz, it turned out that the slightly longer pathway meant she started a law degree the very year the University of Queensland revamped the degree. It meant that she met teachers she wouldn't otherwise have, whom she would go on to do research for. It also meant that she was able to get new opportunities and start her very first job at the High Court of Australia with a few extra years of maturity. 
Going hand in hand with believing everything happens for a reason is being ready to hear the worst-case scenario when applying for things and doing it anyway. Speaking on the latest episode of The Protégé Podcast, Ms Kretowicz said that law students and graduates should always put their names down for things: "Because best case scenario, it works out for you. Worst case scenario, it's a no." 
"The worst that can happen is when you apply for something is you're told no, and that's it. The world doesn't end. It might hurt, it might be upsetting, particularly if it's something that you really care about, but that's been my attitude throughout law school. Just give things a go because the worst that can happen is it just doesn't work out. Even then, you can still learn something from that," Ms Kretowicz said. 
Another major – and ageless tip – that worked for Ms Kretowicz was keeping the attention solely on herself and her own achievements. She said during law school, people are "just always looking at what other people are doing" and wondering about grades and how many clerkships they have had or what associateships are lined up. 
"That kind of attitude, it can be pretty destructive. I've always been of the view that there's room for everyone at the table and I was maybe a little bit – not immune from that – but I boxed myself off in my brain because naturally I was always just competitive with myself and my perfectionist attitude. I was always [thinking that I needed to] give it 100 per cent. I need to do the best that I can," she said.
By default, she said this shielded her from feeling the need to look at other people. Not only does it distract from personal achievements, but it can also lead to faster burnout. Ms Kretowicz said there is a much more productive way of making it through university, including giving things a go and not "beating yourself up".
"Just because someone else gets a seven, it doesn't mean that yours is worth any less. Or just because someone else gets a really cool opportunity working at a firm, it doesn't mean that you can't have another really cool opportunity doing either the same thing or something else," Ms Kretowicz commented. 
In this episode, Ms Kretowicz talks more about her new High Court job, her switch from science to law and social advocacy. Listen to it here.
Are you looking for a career change but don't know where to start? Attend the Lawyers Weekly Career Expo and Emerging Leaders Summit, a free-to-attend, live-stream event designed for graduate lawyers or emerging law professionals early in their career to be connected with key recruiters, Australia's top firms, companies and leading educators. Register HERE to attend on 8-10 June, for FREE!