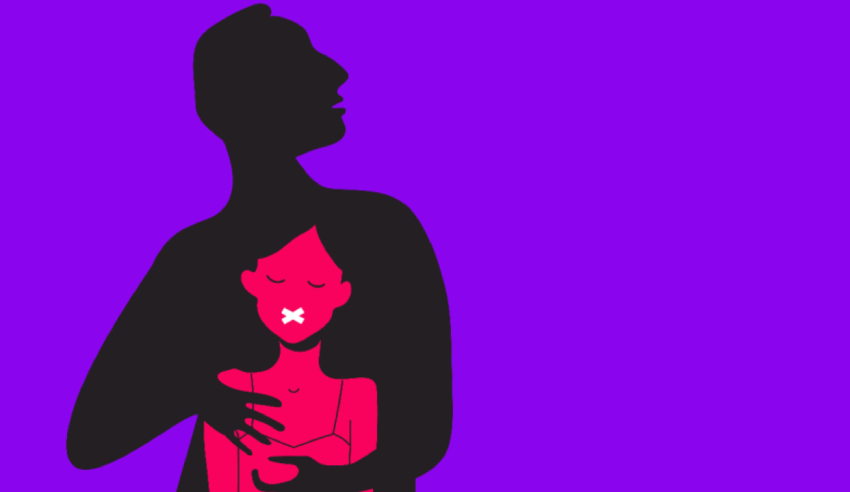 After being publicly humiliated by a senior lawyer, Erica Giulione learnt a month later through other employees that another young female had been subjected to the same mistreatment. Their conversation next inspired Confidant, a platform designed for legal professionals to anonymously report bullying and sexual harassment incidents. 
By reaching out to her colleague, University of Sydney juris doctorate candidate Erica Giulione encouraged the other lawyer to also come forward with her own experiences. This strength in numbers approach and the knowledge that young individuals are not alone in their mistreatment drove some of the useful functions of Confidant. 
"To me, [that conversation] encapsulated what we were doing with Confidant, which is that we want to try and encourage people to feel comfortable enough to talk to someone about it or just to write it down and get that validation – even if it is just through a chatbot – because I think a lot of people are worried about speaking out and the repercussions," Ms Giulione said on a recent The Protégé Podcast episode. 
Confidant runs on AI technology and allows users to answer a set of questions that then tailors a response consisting of resources and options to take their complaints forward if they wish, such as counselling, links to women's collective groups or contact details for reporting systems. At the same time, the platform creates a backlog that will make it easier for users to pass on their story to others. 
"Part of the approach that we're taking is that we want your first record to be your last record. Sometimes, especially when something really difficult happens, it may be difficult to have the same conversation over and over again," Ms Giulione explained. "So, what we wanted was that initial chatbot conversation to be saved and that chatbot gets all the information that we would need for any pre-filled form."
The platform was created through the University of Sydney's summer innovation program by Ms Giulione and four other students: Urvashi Bandhu, Amu Su, Marcus Lee and Amer Nasr. The latter has experience with creating a complaints system via his role as 2020 president of the university's law student society. This, he said, followed reports of sexual harassment by former High Court justice Dyson Heydon. 
The idea behind the first complaints system was to protect students by opening up an avenue to have a conversation on their behalf with entities or to advise them on what their next steps could be, like seeking counsel. Thinking back to that, Mr Nasr said that there is still so much that can be done within the legal profession. 
"Although it's been discussed now more so within media, it's not like it's just started happening. Bullying and harassment within the legal industry has happened for decades, if not centuries. It's so important that we're constantly thinking about how to better resolve these things. I think, although there's been so many different attempts with different entities, the problem is in many ways the coordination," he said. 
Mr Nasr said it is important to consider the extent of the profession and the many "different sides of it". For him and for Confidant, it was important to start the focus on young legal individuals and then build their way up to the rest of the profession in all its shapes and forms. More importantly, even if Confidant did not go much further, he wanted the idea of focusing on specific parts first to generate a wider conversation. 
Fellow group member and bachelor of laws student Mr Lee said that Confidant also stands out in the way it focuses solely on the victim. This, he added, is what differentiates the platform to those available at major legal bodies: "They do help the victim to a certain extent but, at the end of the day, it's mostly just a tool that is for risk management purposes as opposed to really helping the victim report."
Reflecting on the importance of conversation around this issue, Mr Lee said that the culture of silence has perpetuated the idea that young lawyers are alone in their experiences and that this prevents them from coming forward. Ms Giulione also told the podcast that during the conversation with her colleague, she was told, "had I not known you were going forward with this, I never would have gone forward with it". 
"As young lawyers, we're very passionate people. We are all really hardworking. You don't go to law school to have fun… you go to law school because you want to work hard and you're really passionate and you're dedicated and willing to put in a lot of effort into something you really believe in. I think that's what makes it so difficult for people when they experience bullying and harassment. They worked so hard to get somewhere that they don't want to lose it and jeopardise their future," she said. 
For Ms Giulione, she said there was a lot of internal conflict when she was thinking about coming forward with her experience: "I felt like, what is this person's stature? Can they do something? Like, can they prevent me from getting jobs?" These thoughts, she said, played a major role in her decision making, as has knowing about the unsuccessful reporting attempts from other young legal individuals. 
In the end, having strength in numbers and wanting to encourage others to come forward won out. This can be found on Confidant through a "matching system" that alerts users when another user has made a complaint against the same person. The details of the other user will not be made available for privacy reasons, but both will be alerted to the other's complaint and the platform will offer reporting options. 
"Going back to this whole idea of strength in numbers, what we hope to accomplish with this type of matching system is to just show the complainant or the victim that they are not alone and that similar incidents have happened before and that if you choose to report, something might actually come of it," Mr Lee said. 
The platform will also come with a mapping function that indicates in what general area sexual harassment is most prevalent. To preserve privacy of individuals, the app will not detail specific locations but will work to encourage users to come forward. Ms Giulione said it could work by alerting users that a certain number of people have reported in the same city during a certain time frame. 
As for how this information could be useful for the legal profession, Mr Nasr said he envisions being able to provide regulators with information needed to make change.
"[We could show regulators] that this is happening here, within different divisions. For example, in family law we see a lot of this happen here. In commercial law, we see a lot of this happening here. Again, the idea behind it is to better equip these regulators to develop better standards and to develop better policies, to regulate the incidents in different locations and in different sectors in the industry," he said. 
For more on Confidant and plans for its future, listen to the episode here. 
If you have any questions about the episode or if there are any topics that you might want us to look into, please reach out – we would love to hear from you! 
We're also always open to new guests so if you have an exciting story to tell, if you're standing out as a student or graduate, or if you can offer some tips for our young lawyers, get in touch. 
You can reach us here:
Emails: This email address is being protected from spambots. You need JavaScript enabled to view it. or This email address is being protected from spambots. You need JavaScript enabled to view it.
Socials: Follow us on LinkedIn, Facebook and Twitter or reach out to me directly here.