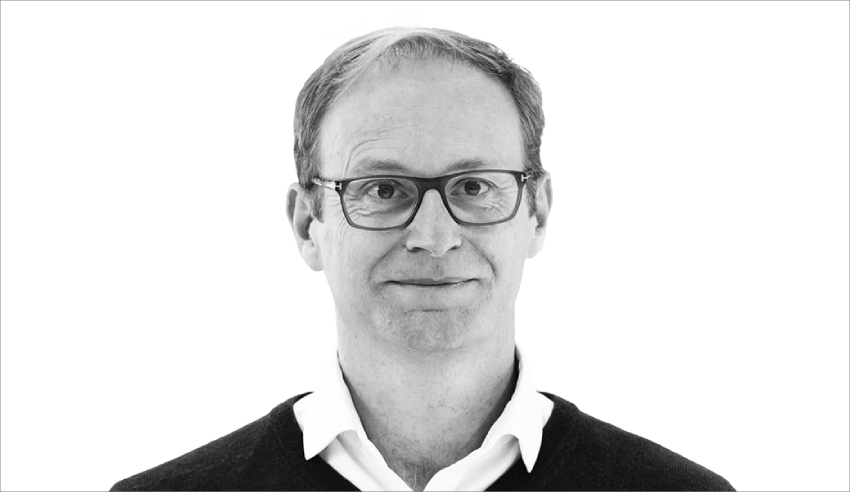 The idea that nothing is permanent except change has never been truer, writes David Halliwell.
Managed legal services are no longer considered the brand-new thing, with many legal teams embracing how technology and automating certain legal processes can create efficiencies and free up teams to do the legal work. However, all too often, brand-new processes and technologies are put in place without thinking first about the most important factor – the people. Changing people's habits is difficult, and all too often, a fortune is spent on new technology without considering how people will react, if they'll use it and how they'll think about it. According to research from the Centre for Creative Leadership, 75 per cent of change initiatives fail because of a resistant company culture.
The human brain is only capable of taking in so much change at one time. Take, for example, the COVID-19 pandemic and its impact on businesses and management. Writing in Harvard Business Review, Heidi Grant, social psychologist, and Tal Goldhamer, chief learning officer for EY Americas, argue that our brains simply are not built for the amount of uncertainty presented by the pandemic. They underline that for business leaders struggling to lead in the "new normal", it's essential that "knowing what your brain does well – and what it does surprisingly poorly – can give you a much clearer sense of the strategies you need to not just endure, but to thrive".
We've seen many leaders naturally and almost instinctively adapt their management styles to fit with the change and upheaval caused by the virus and the change to business and working patterns that have followed. For example, when everyone was collectively feeling anxious and fearful, management styles became softer, more empathetic. A survey by management consultancy Merryck found that post-pandemic, leadership priorities have changed, embracing a more "human" leadership style, a greater focus on wellbeing and increased clarity of purpose and empathy.
However, all too often, we don't see the same response and approach to management styles and ways of working when upheaval and change is caused by internal factors. Law firms and legal teams are under increasing pressure to revolutionise, do more with less and ensure lawyers are being used for the "thinking" work – leaving, where possible, technology or wider teams to the "doing" work. Businesses are now alive to the benefits of managed legal services, which is all about streamlining legal departments through simplification and standardisation of their legal processes and documentation, so that work can be carried out by the right people. The pandemic has led to a more open mind about how things can be done in some ways.
In our work with in-house teams, we often see that there's a wealth of efficiencies to be had, but this can mean changing processes and approaches that have been in place for aeons and, most difficult of all, changing the minds of lawyers and the business people they work with who often firmly believe that the way they've always done things is the best way.
Writing in their Harvard Business Review piece, Ms Grant and Mr Goldhamer explain why we can be so opposed to change: "The brain evolved to be remarkably good at recognising patterns and building habits, turning very complex sets of behaviours into something we can do on autopilot. When things become less predictable – and therefore less controllable – we experience a strong state of threat. You may already know that threat leads to 'fight, freeze, or flight' responses in the brain."
Failure to properly factor in how a team could deal with change could see a wholescale fight, flight or freeze response, meaning the new, expensive, efficient processes aren't utilised properly and ultimately fail.
So how do you factor psychology and the neuroscience of change into legal business's innovative plans for the future?
At the most futuristic, applied neuroscience is being used by some companies to track those critical moments around decision making. This is done by using electroencephalographic headsets, which measure electrical currents in the brain, coupled with eye-tracking technology to understand how and when an individual makes a decision. With this kind of data, businesses can make predictions about future decision making and forecast accordingly.
But you don't have to hook people up to machines to monitor brain waves to understand how people are thinking!
The first step is to accept that you can't steamroll change – invite discussion and for people to vent their fears and concerns. Let people explore the change for themselves and offer constructive feedback. Be aware that they may not voice all of their concerns – impacts on people's status, autonomy or sense of fairness may lie underneath the surface. There can be an assumption that a great piece of tech and a streamlined process make the case for change themselves – but it's always going to be the people using any new systems, and they should be the focus of your change efforts.
Whilst our brains favour familiarity, it's possible to use a range of models to support any sort of change for a legal team, and many of these bring a very healthy dose of neuroscience and a focus and awareness of how people will react to this change. Perfecting change is probably one of the most valuable things we can do as lawyers and businesses – as Heraclitus said, "there is nothing permanent except change", and that has never been more relevant.
David Halliwell is a partner in managed legal services at Vario by Pinsent Masons.