Norton Rose backs G(irls) 20 Summit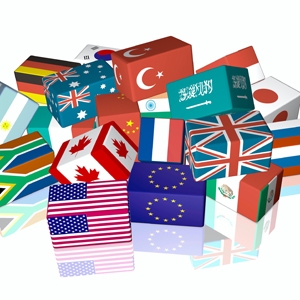 Norton Rose has placed its full support behind an initiative aimed at advancing the full participation of girls and women globally through their economic and political empowerment.
The third annual G(irls) 20 Summit will take place the last week of May in Mexico City, providing a different take on the issues set to be debated by the G20 Leaders meeting in Los Cabos, Mexico the following month.
The Summit brings together a girl, aged 18 to 20, from each G20 country (including Australia) and a girl from the African Union, to look at the G20 agenda through the lens of the economic empowerment of girls and women.
Norton Rose – one of the founding partners of the Summit – is the only law firm to be involved with the initiative. The firm said it would draw on its "extensive experience in running leadership training to develop a tailored preconference leadership session for the delegates".
At the Summit itself, delegates will participate in panel discussions, attend workshops and caucus to discuss and promote tangible, scalable solutions towards financial prosperity and the economic and political empowerment of girls and women.
The mandate of the Summit is to work in partnership with individuals, foundations, the not-for-profit sector, governments and the private sector to economically empower girls and women to be agents of economic development, political stability and social change.
"This is an important initiative that we're extremely proud to support," said Peter Martyr, group chief executive, Norton Rose. 
"The debates and negotiations at the leadership level of the G20 can have a profound impact on all levels of life throughout the world. It's important that such decisions aren't made in isolation."