New laws to allow greater dispute of bad credit ratings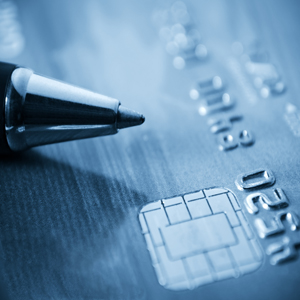 The Gillard Government's planned changes to Australia's privacy laws will give people more power to challenge bad credit ratings.
Making it easier for individuals to access and correct their credit-reporting information is just one of the aims of a major legislative reform to the Privacy Act announced by Attorney-General Nicola Roxon on 2 May.
"There have been big changes to the way we access finance since 1990 when the existing credit-reporting provisions came into effect," said Roxon.
"Many consumers have expressed their frustration at not being able to understand their credit rating."
Under the new laws the collection of credit-reporting information about children will be prohibited and organisations will have a clear obligation to substantiate, or show their evidence to justify, disputed credit listings.
Nixon said she expects the credit industry will benefit, as the changes will provide businesses with a more accurate picture of a person's credit situation.
Reforms will be achieved through amendments to the Privacy Act 1988, which will be introduced in the Parliament in the winter.
These changes represent the culmination of an extensive consultation process and will implement the Government's response to the Australian Law Reform Commission's (ALRC) report.
Clearer and tighter regulation of the use of personal information for direct marketing will be legislated for, as well as the tightening of rules on sending personal information outside Australia.
The reforms announcement coincides with Privacy Awareness Week.
Reforms give Privacy Commissioner teeth
Under the new laws, Privacy Commissioner Timothy Pilgrim will have enhanced investigative and enforcement powers.
Complaints about credit-reporting information will be made directly to the Privacy Commissioner, removing the requirement to complain to the organisation first.
Alternative dispute resolution will also be employed to deal more efficiently with complaints.
In a speech at Henry Davis York's Sydney office in September last year, Pilgrim welcomed moves to give him more power to enforce privacy laws in an increasingly digital world.
"Additional powers for the Privacy Commissioner will provide added credibility for enforcement of privacy law, reinforce the significance of privacy compliance and give everyone an even greater incentive to take privacy more seriously," he said.
"Privacy is about what we think, what we believe and value, what we want and what we want to do. It is also about having the greatest ability to control who gets to know these things about us. But it can't be an absolute in the society in which we live ‑ and in that sense, privacy law reform is about trying to find the balance."
The proposed reforms do not deal with the controversial suggestion by the ALRC to establish a legal right to privacy.