You can't hide as a general counsel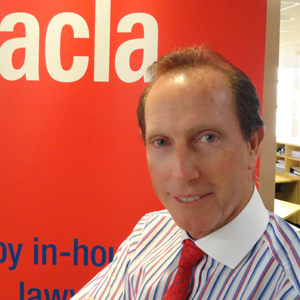 The High Court ruling against the ex-general counsel of James Hardie means that it is now harder for general counsels to avoid liability, the country's leading in-house legal body has said.
On 3 May the High Court handed down its judgment with regard to alleged breaches of the Corporations Act 2001 against eight former office holders of James Hardie.
The High Court found that Peter Shafron, the former general counsel and company secretary of James Hardie, had breached the Act by failing to discharge his duties as an officer of the company with the degree of care and due diligence that a reasonable person in his position would have exercised.
In particular, the Supreme Court of NSW found that Shafron had failed to advise the board of James Hardie that an actuarial study he had commissioned to predict asbestos-related liabilities suffered from critical limitations.
This finding was later affirmed by the NSW Court of Appeal.
In the High Court trial in October 2011, Shafron and his legal counsel, which included Middletons partner Murray Deakin and Bret Walker SC, argued that the contraventions alleged against him concerned his responsibilities as an "officer" of the company, and thus should not be subjected to s180(1) of the Act.
The High Court rejected Shafron's appeal.
The High Court ruled that Shafron's responsibilities with James Hardie as company secretary and general counsel were indivisible and must be viewed as a composite whole.
Around 40 per cent of general counsels also hold the role of company secretary within organisations.
Tony de Govrik, the legal affairs and communications director at the Australian Corporate Lawyers Association (ACLA), told Lawyers Weekly that, while he doesn't think the High Court ruling against Shafron will dissuade in-house lawyers from holding the dual roles of company secretary and general counsel, the notion that you can avoid liability by arguing you were acting as a general counsel rather than a company secretary to avoid liability has "gone out the window".
"I think it will make general counsels more wary that when they take on the role of company secretary it could mean they have an added element of personal liability," he said.
In the judgment the High Court found that "it does not follow that Mr Shafron's duties as company secretary were also of an administrative character only. It is not possible to sever Mr Shafron's responsibilities into watertight compartments, one marked 'company secretary' and the other marked 'general counsel'. The expression 'company secretary' is not a term of art."
Baker & McKenzie corporate advisory partner James Halliday told Lawyers Weekly that the High Court decision has significant implications for general counsels.
"The Shafron decision is saying that a company officer can't act in two roles (general counsel and company secretary)," said Halliday. "They can't run around the other side of the desk and put on a different hat.
"That has substantive implications for general counsels and other company officers who might hold different roles."
A win for ASIC and Clayton Utz
The High Court also handed down its decision on an appeal by the Australian Securities and Investments Commission (ASIC) over a decision in late 2010 by the NSW Court of Appeal that overturned a previous judgment banning seven former non-executive directors of James Hardie from sitting on boards for five years.
Separate $30,000 fines against the seven non-executive directors were also set aside by the Court of Appeal.
The High Court allowed ASIC's appeal, which was a victory for its long-time legal adviser in this matter, Clayton Utz.
The High Court found that each of the seven non-executive directors, including Meredith Hellicar, the chairman of the company between 2004 and 2007, had breached his or her duties as a director by approving the release of a misleading announcement to the Australian Stock Exchange.
The announcement made misleading statements about the provision of funds with regard to the compensation of victims of asbestos.
James Hardie told the ASX that its compensation fund for victims of asbestos was "fully funded", when it was actually under funded by around $1.5 billion.
The Australian Institute of Company Directors (AICD) said this decision reminds all directors and boards of their duty to act with care and diligence, as well as the risks involved.
"Board members should apply their individual, considered judgement to matters that are highly significant to the company, especially issues with market sensitivity and that involve ASX disclosure," said John Colvin, Australian Institute of Company Directors CEO and managing director.
Bakers partner James Halliday commented that the High Court ruling against the seven former non-executive directors reminds office holders about their continuous disclosure requirements: "What it shows is that the courts will take a hard line in relation to directors where they feel investors have been misled. That seems to be the bottom line."
In setting aside the Court of Appeal decision, the High Court found that ASIC's decision not to call David Robb, a lawyer providing advice to James Hardie, did not breach a "duty of fairness".
Robb was a partner with Allens Arthur Robinson at the time he was giving advice to the company.

A cast of thousands
A host of lawyers and law firms were involved in the High Court appeal.
Leading the Clayton Utz team which acted for ASIC was Brigitte Markovic, the head of the firm's litigation and dispute resolution practice, with the solicitor-general, Stephen Gageler, and Tony Bannon SC also instructed.
Atanaskovic Hartnell acted on behalf of four of the non-executive directors, including Hellicar. It also acted for Michael Brown, Mike Gilfillan and Martin Koffel.
Managing partner John Atanaskovic and partner Larissa Pickford lead the firm's team, with barristers Justin Gleeson SC, Rob Hollo SC and Rohan Hardcastle instructed.
The other three non-executive directors of James Hardie were represented by Arnold Bloch Leibler, Kemp Strang and Blake Dawson.
ABL partner Jonathan Milner acted for Dan O'Brien, with instructed barrister Peter Wood.
Kemp Strang partner Alex Linden provided legal counsel for Peter Willcox, with barristers Thomas Jucovic QC and Richard Scruby assisting.
Greg Terry retained Blake Dawson (now Ashurst) partner Angela Pearsall and associate Stephanie Patterson. Barristers Andrew Bell SC and Scott Nixon were instructed.
Lawyers Weekly approached Atanaskovic Hartnell, Middletons, Ashurst and Clayton Utz for comment, but the firms did not wish to speak on the record or failed to respond to our enquiries.
The High Court has sent the matter involving the seven non-executive directors back to the NSW Court of Appeal for further consideration of the remaining issues involving liability, penalty and disqualification.