Clearer communication needed between CLOs and CIOs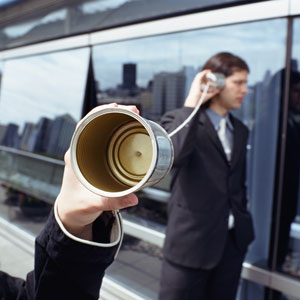 Chief legal officers (CLOs) need to have more in-depth interaction with IT departments, according to a survey by technology researcher Gartner.
The survey found 39 per cent of the 70 CLOs, deputy CLOs and general counsels interviewed never engage the chief information officer (CIO) in merger and acquisition projects. But 34 per cent did acknowledge that IT failure caused legal issues in their organisation.
Regular communication between CLOs and CIOs will promote more successful legal-technical partnerships, said Gartner vice-president French Caldwell. His view is supported by the survey, which found that 76 per cent of CLOs who regularly confer with CIOs altered their legal strategies.
"It's clear that maintaining a high level of communication between the CLO and CIO is a main ingredient of the legal department's investment in, and satisfaction with, the services IT provides," he said.
Other findings include the continued focus of legal departments on data protection, with email encryption, privacy management and database encryption the top three CLO technology investments. E-discovery requirements are also driving CLO demand for IT solutions that collect and manage electronically-stored information effectively, said Debra Logan, Gartner vice-president and analyst.
"As everyday activities become increasingly digitised and performed online, legal departments see a growing need for sophisticated IT tools and support for legal, regulatory and risk management purposes," she added.
Gartner analysts will examine the intersection of law and technology at the Gartner Security and Risk Management Summit to be held in Sydney from 16-17 July 2012.