Oz still sparkles in M&A market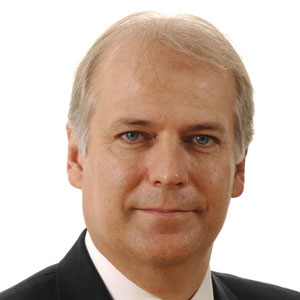 A major international M&A survey has ranked Australia in the top 10 destinations for acquirers as the spectre of protectionism and nationalism dampens global demand.
 A major international M&A survey has ranked Australia in the top 10 destinations for acquirers as the spectre of protectionism and nationalism dampens global demand.
On Wednesday (6 June), Clifford Chance released a report that surveyed 380 companies around the world to ascertain the main motivations behind cross-border M&A forays from global companies.
The Magic Circle law firm commissioned the intelligence unit at The Economist to undertake the survey.
The report, Cross-border M&A: Perspectives on a changing world, showed that, in a weak M&A market, Australia was viewed as an attractive investment option due to the resources boom and its level of economic and political stability.
Thirteen per cent of respondents said that Australia / New Zealand provided a prime opportunity for M&A activity.
This placed Australia as the 10th most desirable destination, behind North America (37%), China (27%), other Western Europe (24%), the UK (21%) and Brazil (20%).
"One positive that came out for Australia in terms of this survey was the very distinct position it has with regards to legal and regulatory risk," said Roger Denny (pictured), the Hong Kong-based head of M&A for Clifford Chance in the Asia-Pacific region. "Australia came bottom of the list of countries under concern for legal and regulatory risk … arising from the fact there is a transparent, fairly-enforced legal regime, both in terms of regulated and unregulated industries, and the reviews that foreigners need to go through to make acquisitions in Australia."
Denny spoke about the survey to an assembled group of media, including Lawyers Weekly, in the Sydney offices of Clifford Chance on 6 June.
He was joined by the firm's Sydney managing partner, Mark Pistilli, Sydney-based corporate partner Danny Simmons, the head of the firm's Australian finance practice, Scott Bache, who recently relocated to Sydney from Hong Kong, and Terence Foo, a Beijing-based partner with expertise in private equity.
Another major spur for investment demand in Australia is its vast array of natural resources, which has piqued the interest of state-owned enterprises in China and Japanese corporations.
"Australia is still an attractive investment target, which is interesting as we are reading about how Australia might have some risk attached to it with regards to the mining tax and the carbon tax," said Pistilli. "This shows that investors see that (the carbon tax) … as not being as negative as some politicians would have us believe."
The Clifford Chance report adds to the weight of data that shows that Asian energy and resources investors and the Australian resources sector is becoming an increasingly important component of global M&A demand.
In March, Mergermarket and Squire Sanders released the Energy and Resources 2012 Report, which found that a quarter of global deal value in the energy sector in 2011 came from Asian investors. This was a significant increase from 19 per cent of deal value coming from Asian investors between 2005 and 2010.
That report also said that the Asia-Pacific deal flow is underpinned by the Australian mining industry. In particular, the report highlights projects in Western Australia, such as Gorgon, Wheatstone, Pluto and the Northwest Shelf, which have drawn interest from major companies like Chevron, ExxonMobil and Apache Energy.

Culture clashes
The survey found that, in a post-GFC environment defined by slumping capital markets and recessions in economies in western Europe, the threat of increased levels of protectionism and nationalism has affected market sentiment, further dampening demand.
"This is a rising concern and is something which companies should address very early on in the acquisition process," said Denny. "It is something that needs very careful management from the stakeholders that might be involved in the transaction, whether that be regulators in the particular industry, politicians, trade unions and anyone that might have influence over an acquisition."
Denny added that, far from only wearing a legal and commercial hat, cross-border M&A lawyers need to also be aware of the social situation in an investor client's target country.
"A much greater portion of an adviser's time is devoted to this particular aspect of a transaction," said Denny.  "If one's view [is] that the economies in Europe will get worse before they get better, then that tends to be a natural driver of this nationalist sentiment."
The survey also found cultural concerns are negatively affecting M&A demand.
One third of the companies surveyed said they were discouraged from going overseas because they felt they wouldn't be able to bridge cultural differences, a figure which rose to 63 per cent for US companies.
The survey also found that 55 per cent of respondents planned to expand through organic growth and that a joint venture or partnership with a strategic investor was the best deal structure to pursue on a cross-border transaction.
Nearly one quarter (23%) of Australian respondents cited corruption as the cause of a recent failed transaction.
The survey was conducted between January and March this year.