ALA: ICC can't protect Melinda Taylor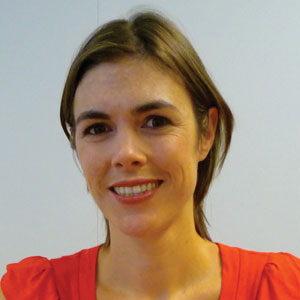 Australian lawyer Melinda Taylor's detention in Libya shows the International Criminal Court (ICC) doesn't have adequate security measures in place to protect its staff, the Australian Lawyers Alliance (ALA) has said.
ALA president Greg Barns told Lawyers Weekly the ICC must take steps to introduce mechanisms that will ensure the safety of ICC lawyers working overseas, including Taylor (pictured) who is currently being detained by Libyan authorities in Zintan, around 180km southwest of the capital Tripoli.
"A number of lawyers work for the ICC because it's a tremendous career opportunity, but it has to be a safe working environment for both prosecuting counsel and defence counsel," he said.
Barns urged the Government, as a signatory and key member of the ICC, to publicly voice concern over ICC powers and protections.
Taylor, who was appointed by the ICC, was arrested for an alleged breach of Libya's national security after meeting with Muammar Gaddafi's son Saif al-Islam.
She has been held by Libyan authorities since 7 June along with three other ICC employees.
Barns believes Taylor is a "pawn in a broader political game" requiring the Australian Government to work with allies in Europe, the United States and the new Libyan government to secure her release.
"It appears there are certain people in Libyan government who don't want Gaddafi's son to be taken to the ICC – they want him tried in Libya – and Taylor seems to be caught in some nasty political crossfire," he said.
A unanimous resolution of the United Nations (UN) Security Council means Libya has a legal obligation to fully cooperate with the ICC. This includes the respect of the legal regime imposed by the Rome Statute, which outlines the rights of suspects to have privileged contacts with their lawyers.
Catherine Gale, president of the Law Council of Australia, said that, while Libya is not a party to the Rome Statute, as a member of the UN it must respect the UN Basic Principles on the Role of Lawyers.
"The matters concerning Saif al-Islam Gaddafi, who Taylor was visiting when detained, were referred to the ICC by the UN Security Council and, accordingly, Libya has legal obligations to cooperate with the ICC and respect the rights conferred by the Rome Statute," she said.
"These principles have been formulated to assist UN members and provide that governments should ensure lawyers are able to perform their functions without hindrance, are able to travel and consult with clients freely and should not be sanctioned for actions taken in accordance with recognised professional standards."
The International Bar Association has also established principles to provide that lawyers should be able to act for clients in a professional capacity free from interference.