Leading firm aims to ditch time billing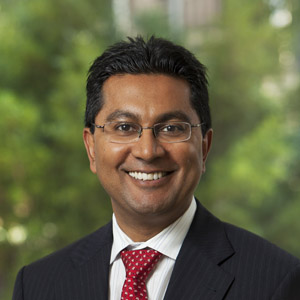 The head of a pre-eminent workplace relations firm has added his support to the growing movement for the adoption of alternative fee arrangements.
Speaking to Lawyers Weekly, Joydeep Hor (pictured), the founder and head of People + Culture Strategies (PCS), said that he would "love" his firm to have all of its revenue derived from retainers in the future.
"This is what I want," he said. "I recognise we are a long time away from the Australian legal market being able to do that for us but, aspirationally, that's where we would like to be."
Hor, a former managing partner at Harmers Workplace Lawyers, launched PCS in July 2010. The firm offers three distinct pricing policies. The first is based on the standard time-based billing model, the second is a fixed-fee model and the third offering allows clients to pay the firm on a retainer basis.
Hor said that, while PCS still generates most of its revenue through hourly billing, the fixed fee and retainer models of the firm currently provide around 30 per cent of its revenue. Hor said he estimates that in five years' time around 70 to 75 per cent of the firm's revenue will be derived from the retainer model alone.
Hor believes that, by ditching hourly billing, clients would receive a better value-for-money service and that lawyers within his firm would also be happier, as timesheets would become obsolete.
"From a business point of view, it makes business a lot easier to manage," Hor said. "From a philosophical point of view, it means we can move completely away from hours-based expectations in relation to staff and look more at client revenue growth as being the key indicator of how the business and individuals are performing."
PCS has more than 300 clients on its books, but only 10 have signed up on a retainer basis thus far.
Hor said those 10 clients are all ASX 200 companies, with the firm offering its services for litigation and training courses as part of its retainer package. Hor added that the promotion of such alternative pricing strategies meant that PCS was on track to record revenue growth of around 25 per cent for the current financial year when compared to FY11.
Time has come for timesheets
Hor is not the first high-profile legal figure to hit out at time-based billing recently.
In April, NSW chief justice Tom Bathurst warned large law firms that young lawyers would "avoid firms that are governed by the billable hour".  Last year, the managing partner of Marque Lawyers, Michael Bradley, labeled timesheets as "awful, soulless things", and the Perth-based firm Bowen Buchbinder Vilensky Lawyers will phase out the billable hour by 30 June.
However, the billable hour is still often supported as the best method of providing a transparent basis for legal costs by many general counsels.
At a conference last month, Freehills managing partner Mark Rigotti said that, despite laying out a "smorgasbord" of alternative fee arrangements (AFAs), clients often prefer the hourly-billing model because it is "safe".
Hor said that it will take some time before clients are willing to adopt AFAs in large numbers.
"There is a comfort factor as it is what they are used to dealing with," he admitted.