ALA: Assange can't trust US guarantees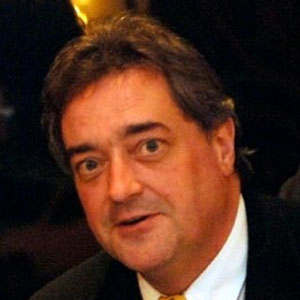 Julian Assange should fear prosecution in the US, the Australian Lawyers Alliance has said, as two US government bodies admit to investigating the WikiLeaks founder for espionage.
The head of the US senate's intelligence oversight committee has urged the Obama administration to move ahead with plans to prosecute Assange at the same time a US justice department spokesperson, Dean Boyd, confirmed to the Herald that "there continues to be an investigation into the WikiLeaks matter".
Foreign Affairs Minister Bob Carr said he was still not convinced the US plans to pursue Assange for releasing thousands of classified military and diplomatic reports. He claimed the Obama administration had two years make an extradition request to Britain, where Assange has been living.
"If this were a priority for the [Obama] administration you would have seen legal action when very easily, very readily they would have been in a position to have taken it," Carr said.
"I am simply not persuaded that this is something actively engaging the Americans."
Jonathan Davies (pictured), a criminal and immigration law expert and spokesperson for the ALA, told Lawyers Weekly that Assange can't rely on diplomatic guarantees that he will not be pursued by the US if he goes to Sweden.
"The US is not in a position to give any assurances because its system is so vicious," Davies said.
"The quasi-military judicial system in the US is scraping the bottom of the barrel to look for a way to turn what is essentially a politically-motivated act to one that deliberately seeks to strike at the heart of the sovereignty of the US."
Assange sought political asylum at the Ecuadorean embassy in London on 19 June and has defied a British police order to turn himself in for extradition to Sweden where he faces questioning over alleged sex crimes.
In a phone interview with ABC radio from the Ecuador embassy in London, Assange said the US had indicated that it would not extradite him. But he added that officials were "being very careful with their words".
"Their careful statements reflect that the [US] department of justice is not able to formally confirm or deny the existence of the grand jury," Assange said.
"We have received subpoenas – the subpoenas mention my name."
Death penalty
Davies said if Assange is extradited and found guilty of aiding and abetting the alleged treason of US private Bradley Manning it is likely he will face the death penalty.
Manning was arrested in May 2010 in Iraq on suspicion of passing classified material to the whistleblower website WikiLeaks. He has been charged with violations of the Uniform Code of Military Justice (UCMJ) and the Espionage Act. The most serious charge is aiding al-Qaida – a capital offence.
Davies believes world leaders, including the Australian Government, must publicly state that Assange's actions, while politically motivated, do not amount to terrorism.
"They amount to a scheme of embarrassment of the government which is far short of treason," he said.
Davies also questioned the refusal by Swedish authorities to accept Assange's request to be questioned in the UK.
"There is no reason why a Swedish court could not be convened in the UK and a Swedish prison sentence be served in the UK – or Australia for that matter – following a guilty verdict in a Swedish court," he said.
Assange remains in the Ecuadorian embassy in London while it assesses his application for political asylum.