Law Society RAPs up action plan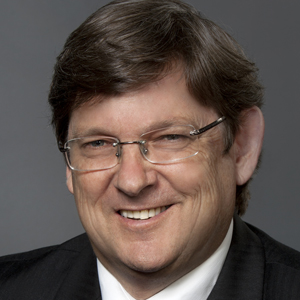 The NSW Law Society launched its Reconciliation Action Plan last night (July 3), putting a focus on law reform and helping young indigenous people gain a footing in the profession._x000D_
The NSW Law Society launched its Reconciliation Action Plan (RAP) last night (July 3), putting a focus on law reform and helping young indigenous people gain a footing in the profession.
The RAP will set up an Indigenous Solicitors' Fund, offer resources to Ngalaya Aboriginal Corporation (NAC), and engage in law reform and policy development on issues affecting Aboriginal and Torres Strait Islander people in NSW.
"I think the concern of all the [stakeholders] was to see we did something that was practical and would have a real effect, as oppose to well-intentioned words," said Law Society president Justin Dowd (pictured).
The Law Society consulted with the NAC, indigenous elders Sol Bellear and Millie Ingram, Aboriginal Affairs NSW and the Aboriginal Legal Service and Reconciliation Australia to develop its RAP. Ashurst, Chalk & Fitzgerald, and Gilbert & Tobin were among the law firms, which already have RAPs, which were also consulted.

Pictured: Michael Tidball (CEO NSW Law Society), Danny Gilbert (Managing Partner Gilbert + Tobin), Justin Dowd
"The plan has been developed for a two-year period, not because we think it might be shut down in two years but because it's designed to keep a sharp focus on our aims," said Dowd.
A high-school outreach program, with "role model" talks from indigenous lawyers and law students, will be initiated, along with annual networking events and cultural awareness training opportunities for staff. Skills training for support staff at the Aboriginal Legal Service in key regional areas of NSW will be rolled out, along with the provision of at least one CLE per quarter on issues related to indigenous policy or practise.
"This is the first time we will run CLE aimed specifically at indigenous issues. [It] will assist practitioners who are actually dealing with issues involved as well as providing education and knowledge on these issues in the profession, which can only be a good thing," said Dowd.
The Law Society is in the process, through its RAP working group and the pro bono assistance of Tony McAvoy, as well as tax and trust senior counsel, of working out how the Indigenous Solicitors' Fund will be distributed.
"We're inviting lawyers to contribute money voluntarily to assist indigenous beneficiaries in their professional development as lawyers," said Dowd.
 
At the coal face
Dowd said the profession was particularly well placed to respond to indigenous needs.
"A lot of historical [indigenous] issues have been caused by well-intentioned laws that maybe haven't had the intended effect. Lawyers at the coal face, working in criminal law; juvenile justice; care and protection proceedings, and native title, have a unique perspective and ability to identify needs of those clients and see what can be done about them," he said.
The RAP is designed to be non-political, but will address issues like constitutional recognition of indigenous peoples and the recently passed Stronger Futures legislation, which extends intervention powers in the NT, through the Law Council of Australia.
NSW legal and policy issues will be top of the agenda, and the Law Society's newly-established indigenous Issues committee is already in discussion about the income-management process, which the Government recently implemented in Bankstown and plans to roll out in Shellharbour and Wyong.
The Law Society has the benefit of being a representative body that offers its RAP exposure across a wide geographic and demographic area.
"We're able to offer something single law firms just can't achieve …  this is a great opportunity to cultivate a legal profession where Aboriginal peoples can thrive personally and professionally by building new relationships … and countering misinformation and misunderstanding," said Dowd.
Also pictured above is: Russell from Human Rhythms Australia