Abbott's tow-back policy is 'murder'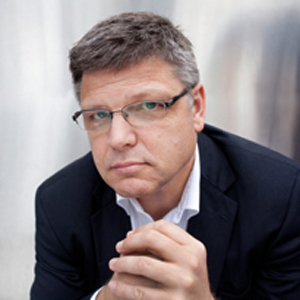 The outgoing president of the Australian Lawyers Alliance (ALA) has described Opposition leader Tony Abbott's tow-back policy as "state-sanctioned murder".
Greg Barns (pictured) said the policy is not only illegal but reckless. "Adopting a policy knowing that there is a reasonable risk a person may die or suffer grave injury suggests that Mr Abbott wants to violate the domestic laws of this country," he told Lawyers Weekly.
 "[Abbott] knows if you turn back boats, most of which are leaky, unseaworthy crafts under Australian law, there is a high likelihood of people drowning once the navy leaves.
"It is state-sanctioned murder."
Professor Donald Rothwell from the Australian National University College of Law agreed that the policy is a legal minefield.
"There is no legal basis for Australia to seek to exercise lawful control over vessels carrying asylum seekers," he said.
Rothwell and Barns both criticised Abbott's qualifying statement that boats would only be turned back "when safe to do so" as being ambiguous and open to legal challenge.
"Legal action could be brought against the Australian government for negligence on the basis that death was a direct cause of that policy," said Barns.
"The policy could also be challenged for not being a lawful direction for the defence forces – the navy's own legal advisors should say 'don't do it'."
While the migration act permits the relocation of asylum seekers, a ministerial declaration is required, which can be subject to judicial review by the High Court, Rothwell explained. But the exception under Australian law is of very limited scope and "would not seem to be applicable to the circumstances Mr Abbott has suggested".
Even with a ministerial order, the policy violates a raft of provisions under international law, according to Rothwell.
Boats carrying asylum-seekers may be legally prohibited within Australia's territorial sea and as far out as the 24-mile bordering zone, after which they can be escorted or towed to an Australian port. To seek to tow the boats from this zone to the high seas or Indonesia exceeds Australia's legal rights under the 1982 UN Convention on the Law of the Sea, Rothwell said. It would also expose Australia to acting in breach of the Safety of Life at Sea Convention and other maritime conventions.
Theoretically, the policy could be accepted under international law if Indonesia gave its approval for Australian vessels to enter its waters, said Rothwell, explaining that a bi-lateral agreement would mean the Indonesian boats carrying asylum seekers would be seen as returning to Indonesia rather than leaving Australia.
"But it seems the Indonesian government isn't prepared to listen to such proposals," he added.
In addition to conducting off-shore processing in places where agreements are already in place – like Nauru – Abbott would also need to amend other aspects of Australian law to give his tow-back policy greater legal certainty, Rothwell continued.
But it may not be easy. The legal landscape has changed considerably since the Howard government narrowly escaped charge under international law for the 2001 Tampa incident. Rothwell believes the High Court decision on the Gillard Government's Malaysia Solution in 2011 preventing the removal of asylum seekers to Malaysia indicates that Abbott's tow-back policy would be subject to much greater scrutiny.
"No government could be confident that the decision by the Federal Court in the Tampa litigation would provide a firm legal basis to support a tow-back policy should the matter come before the courts in the future."