You ain't seen nothin' yet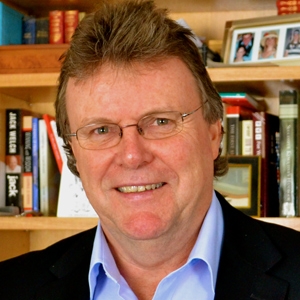 The rate of global law firm arrivals here will not slow down anytime soon, according to two senior legal consultants._x000D_
The rate of global law firm arrivals here will not slow down anytime soon, according to two senior legal consultants.
The announcement of Freehills' merger with Herbert Smith late last month means that, from 1 October, four of Australia's six top-tier firms will have established formal links with global firms.
Despite all of those tie-ups having occurred between March and October this year, John Chisholm (pictured), a business consultant and former chief executive with Middletons, does not believe the market for global firms here has yet reached saturation point.
"I don't think there is such a thing as a saturation point," he said.  "It is not like we have 5000 or 10,000 new lawyers coming in. It is the same lawyers; they are just changing their clothes."
With the notable exception of Squire Sanders, the vast majority of recent global law firm arrivals have come from the UK, with Herbert Smith joining Clifford Chance, Linklaters, Allen & Overy and Norton Rose in establishing connections with Australian firms.
Chisholm, who has just come back from the US, believes the poor health of that economy compared to many economies in the Asia-Pacific region will drive American firms to seek further growth by international expansion, including into Australia.
"You will find more American firms coming in," he said. "With many of those firms they are tied to a growth strategy and, if you can't grow in your existing market, you look at where the growth is. I think it is in Australia and I only think it is in Australia because of our relationship with Asia."
Economies of scale
Ted Dwyer is a professional services consultant and former lawyer who, like Chisholm, is a regular visitor to the executive boardrooms of large national and global law firms.
He agrees with Chisholm that Australia's proximity to Asia and the resources boom have acted as the catalysts for global law firms to arrive, and will do so into the future. 
He also believes that with more global law firm arrivals into Australia there will be a period of consolidation in the domestic legal market, which will mean that by the middle of the next decade six or seven global "mega-firms" will be in the best position to act on the high-end banking and finance and energy and resources work in Australia and internationally.
"There is pressure everywhere; and I am one of those believers that if you have scale and an opportunity to expand you get to regionalise your expertise at the very least," he said. "I am also one of those people that believe there will only be six to seven major firms in the next 15 years.
"There will emerge some huge, truly global players."
See Lawyers Weekly 590 next Friday for a more detailed analysis of the globalisation of Australia's legal market, including extended interviews with John Chisholm and Ted Dwyer