Top tier at a loss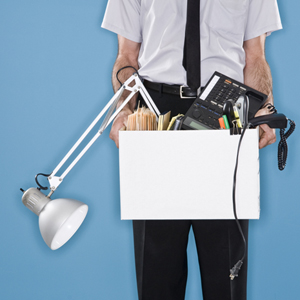 There has been a significant increase in the number of top-tier senior associates moving to the mid tier in search of promotion to partnership, according to the director of Michael Page Legal.
John MacLean said the trend is overwhelming and those moving to the mid tier far outweigh the number of senior lawyers in the mid tier seeking out positions in top-tier and global firms.
 "Senior associates that have been around for quite some time in a top-tier firm are moving for partner positions in mid tiers, which is great if you're a mid-tier firm," said MacLean.
This was a major trend captured in the 2012/13 Michael Page International Salary and Employment Forecast Report, which was released on Tuesday (17 July).
There has been much movement at the top-tier level, especially due to merger activity and a shifting focus towards growth and diversification in Asian markets.
"Mid-tier firms are expanding and that's creating a need for lawyers, a lot of lawyers, at the two-to-six-year level. There are some partners at the top end that aren't necessarily happy with the strategic direction of where their firm is going and they're choosing to leave, and these are partners that have been in firms for 20-years-plus," said MacLean.
Lawyers Weekly has spoken with many of these lawyers this year.
Former Ashurst corporate partner Ruth Stringer moved to Lander & Rogers in May,citingBlake Dawson's merger as a factor in her decision to leave. In April, Norton Rose property senior associate Michael Nixon defected to Mills Oakley's partnership, telling Lawyers Weekly that he would have backed himself to make partner in the next two or three years but that "there's just no guarantee" and that he wanted the opportunity to control his own client base rather than being "second in charge". In January, Freehills executive counsel Andrea Wookey, who had been with the firm for 13 years, moved to TressCox, saying that the mid tier is "where the action is going to be".
"Mid tiers are going strong with headhunting top talent and top tiers are definitely concerned about the loss. They've invested a lot of time, money and energy in these individuals," said MacLean.
Balancing act
In terms of recognising and rewarding talent, both in private practice and in-house, salary increases of up to 10 per cent will be made available for professionals with particularly sought-after skill sets in areas that are short of candidates, according to the report.
Energy and resources and infrastructure experts are the most sought after, followed by litigators with strong commercial advisory and compliance experience. Strong banking and finance experts, employee relations lawyers with workplace-planning experience and M&A lawyers are also increasingly required.
"Salary increases are still there but they'll be modest and performance based. Salary increases will be more modest in-house, compared to private practice," said MacLean.
A greater focus is also being placed on work-life balance initiatives and other non-financial incentives to retain lawyers, explained MacLean.
"Flexible working is starting to happen more and more and we're seeing some firms offering sabbaticals; which are going down very well," he said, adding that lawyers are more often choosing to take a year off, rather than work in the UK or overseas, due to unstable economies in Europe.
The Michael Page report surveyed nearly 1600 employers across a range of sectors in all Australian states and territories. It provides insights on hiring expectations, recruitment challenges and salary forecasts for white-collar professionals over the next 12 months. MacLean could not say how many of the total number of employer responses were from the legal profession.