Foxtel GC is Oz star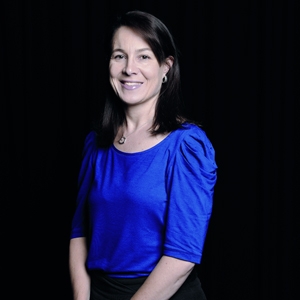 Foxtel's chief general counsel's leadership in one of the highest-profile and longest-running M&A transactions in recent years secured her the Legal People Corporate Counsel Award at the 2012 Lawyers Weekly Australian Law Awards, proudly sponsored by List A Barristers.
iv> Lynette Ireland led the company's $1.8 billion acquisition of Austar United Communications Ltd; one of the most contentious acquisitions to come before the ACCC, with an exhaustive clearance process following Foxtel's original filing in May 2011.  
Despite strong submissions from Aaron Hockly, the sole lawyer at Growthpoint Properties; Dimitri Kiriacoulacos, the CEO of Centro Properties Group during its restructuring, and Demitra Ritossa, a legal manager of Santos Limited in Adelaide, Ireland's work on this transaction, together with her in-house legal team of 18, was hard to go past.
Ireland was credited with navigating the deal's complex competition issues and working tirelessly in connection with the regulatory process, including responding to substantial information requests from the ACCC.
The merged Foxtel and Austar business has created one of Australia's largest media businesses, with over 2500 full-time equivalent employees.  The business will have pro-forma revenues of more than $2.8 billion.  
The Austar transaction also involved a complex financing arrangement that involved a combination of bank debt, shareholder contributions and funds raised through a US private placement.  
Ireland started work with Foxtel in 1995 and over the last 17 years has driven legal and business development and government advocacy efforts around major subscription television (STV) matters. 
 She has overseen the Content Supply Agreement with Optus, the Telstra bundling agreement and satellite-sharing arrangements, together with the negotiation of undertakings with the ACCC in 2002 that played a key part in rationalising the STV sector. 
Ireland also drove Foxtel's response to the Seven Network's $200 million court case against it.
Through her role on the CAMLA Board and as the Chair of the ASTRA Legal and Policy Committee, Ireland has continued to ensure that STV interests are recognised in all relevant media law debates. She also supports and promotes the development of lawyers both within Foxtel and via her role in CAMLA, and provides opportunities for new lawyers to do their legal professional training as part of the Foxtel legal team.