Frequent feedback key to staff retention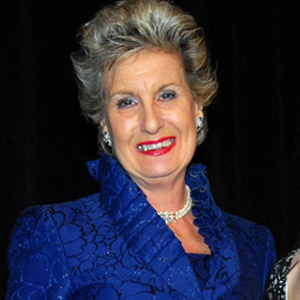 Feedback and recognition for a job well done outside of a formal review should be an ongoing part of an employers' retention plan and process, according to leading legal recruiters.
"This in turn can lead to improved morale and productivity," said senior regional director of Hays Legal Darren Buchanan when speaking to Lawyers Weekly after the publication of the Hays Quarterly Report on Tuesday (August 7).
"Employees are interested in career progression, as well as being part of something bigger. It is the ground-level manager's role to work with staff, build their internal relationships and make staff feel they are a valued part of the business' bigger picture," he said.
The Hays Quarterly Report indicates employers are leaning towards offering career development to their staff and promoting internally, as well as offering flexibility to top candidates through working from home arrangements, free parking and bonus incentives.
"While many employers have very strict requirements in terms of skills and experience, others are looking at new hires with long-term potential and will consider less-experienced candidates who they can develop into a role," said Buchanan.
"The main reason is that they believe this gives the candidate a greater incentive to remain long-term with the organisation. For the same reason, many employers will also invest in new graduates and develop their experience."
According to Sharyl Walsh (pictured), director of Allied Recruitment Solutions, more effort needs to go into cultivating new and less-experienced hires.
Simply offering flexibility and incentives at the interview process is not enough, she said.
"One of the major complaints I hear from lawyers of all levels is the lack of feedback regarding their performance, and although many firms do annual performance reviews the occasional pat on the back  or 'you have done a great job' wouldn't go astray," said Walsh.
"Lawyers are very quick to criticise but very slow to praise, and if there was more recognition more frequently productivity would flow more readily."
Being part of an active and progressive team is desirable across all professions, but in law firms, Walsh said, working with a partner who cares and takes an active interest in all members of the team is what most lawyers want.
"Being part of the action and getting recognition for the input of each team member is vital and not just the partner taking the kudos," she said.
Some employers still believe salary is an overall umbrella fix for retention and staff satisfaction but Buchanan said a one-size-fits-all approach to retention will not work for all employees.
"A number of firms are implementing 90-day (or quarterly) performance development plans, which seems to be achieving improved moral and motivation with employees striving to promotion. In addition, recognition of employee contribution doesn't have to involve expensive reward programs. A simple thank you for a job well done from a manager can be enough to make staff feel valued and proud of what they do and where they work. But make sure it is a genuine, honest gesture by management for the recognition to be effective."
Hays did not survey firms to gather information for this quarterly report. Rather it used internal sources, including insights from the heads of specialist legal recruiting.