Hear hear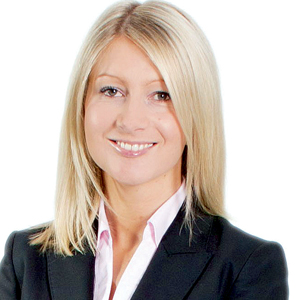 Three lawyers whose lives have been changed by cochlear implants talk to Lawyers Weekly ahead of Hearing Awareness Week.
Three lawyers whose lives have been changed by cochlear implants talk to Lawyers Weekly ahead of Hearing Awareness Week.
Gary Donovan's career and professional life were falling down around him.
It was 2010 and the lawyer's worsening hearing loss was curtailing his career and impacting on his family life.
"I had been a barrister for seven years but because I couldn't hear effectively I was no longer able to appear in court, which is a key part of my job," he said. "Eventually I was unable to do the fundamentals of working; converse with colleagues; participate in meetings and interview people. I even avoided the use of the telephone. 
"I became very socially withdrawn and even talking to my children became impossible. I was at my wits end," said Donovan.
Eventually, Donovan, now the managing partner of Chinese firm W&H Lawyers' Sydney office, received a cochlear implant on his left side in 2011 and one on his right side in 2012. That has meant the 62-year-old has been able to return to teaching law, where he is an adjunct professor at the University of Technology, a lecturer in Commercial and Company Law at the University of Western Sydney and a teacher in Law and Management at the South Western Sydney Institute.
Helping legal careers to flourish
Donovan's story resonates with two young lawyers forging successful careers with two of Australia's best-known law firms.
Calvin Shaw is a graduate lawyer at Freehills. The 2011 University of New South Wales graduate was awarded the Graeme Clark Scholarship last year, which provides financial assistance to cochlear implant and bone conduction implant recipients to help them excel academically.
Shaw developed profound deafness after getting Meningococcal meningitis prior to his first birthday. He received a cochlear implant shortly afterwards.
"There are so many technological advances to support a legal career, with more in the pipeline," said Shaw, who is currently in the litigation practice group at Freehills. "The fact is there is absolutely no barrier to making the most of your abilities to get where you want to go – people will recognise that."
Holly Taylor (pictured), the inaugural winner of the Graeme Clark Scholarship in 2002, is now a corporate lawyer with Mills Oakley.
In 1987, aged four, she was the youngest (then) cochlear implant recipient.
"I decided I wanted to be a lawyer rather than an economist (a passion at high school) after being a summer clerk and graduate lawyer at Clayton Utz and really enjoying the work, the clients and the challenges," said Taylor.
Taylor said that, while her hearing condition has never been a barrier to her legal career, lawyers with hearing difficulties who don't have a cochlear implant still face barriers in forging legal careers.
"I believe that a deaf or severely hearing-impaired person without a cochlear implant would have great difficulty in successfully pursuing a similar career," she said. "It is difficult to imagine how the profession could change this, particularly in respect of corporate law, which is competitive and fast paced.
"On a micro level, the best thing anyone in the profession can do is to support and train those they work with."
One in six Australians is deaf, deaf/blind, hearing impaired or has a chronic ear disorder.
Hearing Awareness Week runs from Sunday 19 to Saturday 25 August. Hearing Awareness Week provides an opportunity for the 22 per cent of Australians aged 15 and over who are deaf or have a hearing impairment to share their experiences and knowledge and help to create a greater understanding of their needs, aspirations and the contributions they can make to our nation.
More information can be found at www.hearingawarenessweek.org.au