More banks in sight for fee fight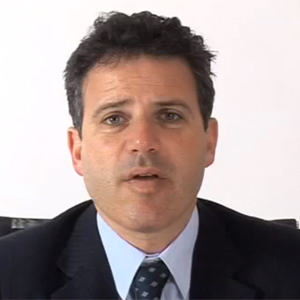 The investment manager of IMF Australia says the litigation funder has considered action against a further four banks, which could help bring the total class action return to $250 million.
James Middleweek (pictured) said the eight class action claims before the High Court are in the range of $220-250 million, but that behind that is potentially $30-40 million worth of claims against Suncorp, Bendigo, HSBC and Bank of Queensland.
"Collectively, of all of the 12 banks in our sights, it's probably north of $250 million by value; it remains to be seen whether we get the whole lot back, but it would certainly be a significant settlement," said Middleweek, who is also the managing director of Perth-based IMF subsidiary Financial Redress, which is promoting the case.
The suit against ANZ bank over fair fee charges, Australia's biggest ever class action, hit the High Court on Tuesday (14 August).
Andrew Watson, the principal of Maurice Blackburn, and silk Justin Gleeson SC are heading up a case on behalf of 170,000 customers against eight of the nation's major banks.
Middleweek said King & Wood Mallesons were acting for ANZ but KWM could not confirm this.
The banks argue the fees, including on late credit card payments, bounced cheques or overdrawn accounts, are lawful. A major question in the case, however, is whether charges are penalties or fees for a service.
"What we've done is have a trial within a trial of primarily issues on the question of penalties," Middleweek told Lawyers Weekly.
"The penalties argument in its first stage is a very discrete legal point: Are these fees on their contractual wording capable of being penalties? That part of it is actually not factually or discovery rich; it's a legal point."
Customers had success on late fees payments late last year when Federal Court Justice Michelle Gordon ruled credit card late-payment fees could be classified as an illegal penalty as the amount charged was well beyond the bank cost.
If the High Court finds in favour of bank customers in relation to other types of fees, Middleweek said the banks will be firmly on the back foot in having to produce evidence of what their actual costs are.
"It's got to be capable of being a penalty but it's also actually got to be extravagant and unconscionable," said Middleweek.
"If we have to go with arguments such as unconscionability we think they're absolutely very strong"
"We take as a starting point that there are some fees where it's difficult to see what the service is. If you're late paying a credit card and they fine you $40 what service are they providing? It's difficult to see what possible service they're providing if they chose to dishonour a transaction … maybe extending credit is a service but if it operates as a penalty to [customers] then the onus is on the banks to show it's a genuine pre-estimate," explained Middleweek.
"You can't, in a contract, award yourself the right to damages for more than you would have recovered in damages."
Middleweek echoed Gleeson's argument that it was trivial to the bank to have an overdrawn account.
Alan Archibald QC, representing ANZ, said Gleeson's argument narrowed the law before referencing judgments from the 17th century, reported Sky News.
There are no precedents as to what is a reasonable amount to charge for bank fees in Australia.
Arguments were finalised on Tuesday, with a decision expected within six to eight weeks.