Listed legal group takes hit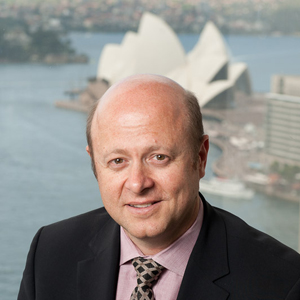 Legal aggregator Integrated Legal Holdings (ILH) has reported a 13 per cent drop in profit for the 2011-12 financial year.
The listed company, which has seven firms under its umbrella, pulled in $32.4 million for the last financial year. That represented a 14 per cent increase in revenue compared to 2010-11. However, profit dropped by 13 per cent to $1.12 million after tax due to what managing director Graeme Fowler (pictured) told Lawyers Weekly were "challenging business conditions" in the backend of the last financial year.
"We really had a slowdown across the entire business in May and June that wasn't foreseen, and it is a bit tough when it comes so late in the year," said Fowler.  "I really see it as an aberration more than anything else and we seem to back in the swing of things in July and August."
The drop in profits for FY12 is a far cry from ILH's buoyant results for 2010-11, which showed a 51 per cent increase in profit.  The firm's net profit after tax was $1.29 million for that period, with earnings per share increasing by 19 per cent to $1.41 per share. For FY12, earnings per share dropped to $1.10 per share.
More acquisitions to come
In the last financial year ILH added to its stable of firms by acquiring the Sydney-based commercial law firm PLN Lawyers. It also took over the Melbourne firm Rockwell Bates in July, with Fowler indicating that further expansion was in the pipeline.
"I hope to continue to make acquisitions," said Fowler, adding that ILH was looking to beef-up its corporate, commercial and litigation capabilities. "The business is growing rapidly and you really need to take a longer-term view. We are heading in a very positive direction."
ILH does not release the specific financial results of its member firms, but Fowler singled out member firm Law Central, which is an online business that provides legal documentation, as providing strong prospects for future growth.
ILH has around 160 employees spread throughout offices in Sydney, Perth, Melbourne, Brisbane, Fiji and Vanuatu, and a representative office in Singapore.