Middletons in merger talks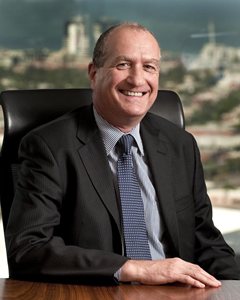 Middletons has confirmed it is in merger talks with American firm K&L Gates.
In a joint statement released this morning (17 August), both firms confirmed discussions had been underway for "several months".
"Our leadership teams believe that the client-driven consolidation and globalisation evident in the market for legal services will continue unabated and the potential synergies that would arise from the combination of our firms deserve (and are receiving) serious consideration," K&L Gates' chairman and global managing partner Peter J. Kalis and Middletons' national managing partner Nick Nichola said in the statement.
If approved, the combined firm will consist of more than 2000 lawyers in 45 offices. K&L Gates currently has 41 offices spread throughout North and South America, the Middle East, Asia and Europe. This dwarfs its potential merger partner, Middletons, which has four Australian offices and just over 300 lawyers.
In 2011, the American firm's revenue topped the $US1 billion mark, making it one of the world's top-20 earning law firms.
Nick Nichola (pictured) declined a request to be interviewed when approached by Lawyers Weekly.
If, as expected, the tie-up between the two firms is approved by both sets of partners before the end of the year, Middletons would be the first mid-tier firm in Australia to merge with a global firm in 2012.
Top-tier firms Mallesons Stephen Jaques and Blake Dawson entered into mergers with global firms in March this year.  Top-tier rival Allens formed an alliance with Linklaters in May, while Freehills will be merging with the UK-based global firm Herbert Smith in October.
Last year Clifford Chance entered the Australian legal market by merging with the well-regarded corporate boutique firms Chang, Pistilli & Simmons in Sydney and Cochrane Lishman Carson Luscombe in Perth.
In March, Middletons entered the Brisbane legal market via a merger with local firm Flower and Hart.
"Our board is currently looking at that whole issue [arrival of global law firms in Australia] and how we position ourselves with respect to the globalisation of the Australian legal sector," said Nichola when talking to Lawyers Weekly in late March. "It is absolutely critical that the firm has a strategic response to that. We don't have one yet, but it is something we are looking at and trying to formulate."