Hard-copy habits die hard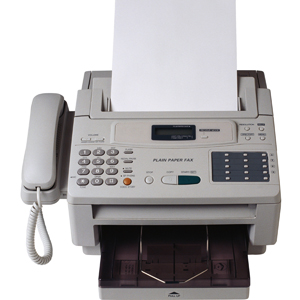 Australian law firms continue to rely on paper documents for the bulk of their work, despite increased mobile work practices within the profession, according to new research.
Fuji Xerox Australia's Colmar Brunton Streamlining the Law Firm research project, the results of which were released this week, surveyed more than 100 Australian law firms with 300 or less employees. It revealed that 80 per cent of firms still print some or all documents that they receive electronically, while 79 per cent mainly use hard copies when exchanging documents.
The main reasons given for printing emails, attachments, invoices and any other kind of electronically-received documents were: force of habit (43 %), legal requirements (42 %) and easier access (31 %).
Elizabeth Leslie, marketing programs manager (solutions) at Fuji Xerox Australia, said the research showed lawyers were scanning hard-copy documents they received into the computer while still storing the hard-copy version.
"There's this duplication happening … there is this perception that 'I still need to keep a hard copy' because the law previously [stipulated] you must keep original hard copies of certain documents for seven years and then dispose of them," explained Leslie.
"In a lot of cases now it's not a requirement by law to save original documents. There's a set of documents that you have to keep the original of, wills and deeds and that sort of thing, but a lot of the time the digital record stands up in the same way."
While large law firms can often afford to have such documents managed by a record management company, Leslie said it's "a little bit more complicated for small and medium-sized firms".
 "I think there's an opportunity for those firms to get their heads around 'how do we manage not only the storage and archive of those documents but the subsequent destruction of those when the time comes?'," she said, adding that training and support for legal professionals is also vital to ensure the efficiency benefits of any electronic document management system are maximised.
Mobile office
The research also indicated that 38 per cent of legal professionals now work remotely at least once a week.
Twenty in-depth qualitative interviews identified mobile devices as allowing lawyers to respond to communications and access legislation more readily than before.
"We were surprised the number was as low as it was, we expected there to be a higher percentage of lawyers working remotely, but the trend varies depending on the size of the organisation and the role so, for obvious reasons, legal practitioners were most likely to be working remotely," said Leslie.
There remain barriers, however, for lawyers to work effectively away from the office.
Fourteen per cent of respondents said it was "impossible or very difficult" to access files on their own network when working remotely.
"That can be to do with the device they're using," explained Leslie. "Different firms have different policies around access to different parts of the system for security purposes [but] with this increasing trend to bring your own device and working from home it's really important that they have access to the tools and systems they need to work effectively," she said.
As a result of changing business models and growing competition, law firms are increasingly adopting management frameworks that aim to optimise core operations within the business.
According to the research, 45 percent of firms now employ a non-practising managing director.
"It seems the law firm is more and more being treated as a business as opposed to being led by partners and managing partners; people who've come up through the ranks of the legal fraternity," said Leslie.
"As a result of this renewed focus on business fundamentals, the legal industry looks set to grow increasingly efficient in the coming years."