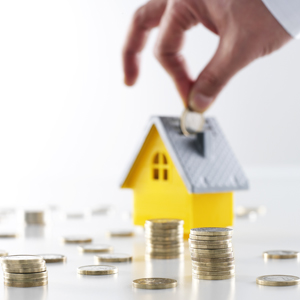 King & Wood Mallesons has launched the second edition of Compass, an annual report examining key challenges facing Australian in-house legal teams.
King & Wood Mallesons has launched the second edition of Compass, an annual report examining key challenges facing Australian in-house legal teams.
The report reflects survey responses from 350 Australian corporate counsels, representing more than 220 organisations across a broad range of industry sectors.
The firm produced the report in partnership with four general counsels: Cathie Armour (Macquarie Capital), Andrew Clarke (Origin Energy), John Harrison (GE Australia and New Zealand) and Carmel Mulhern (Telstra Corporation).
The effects of globalisation on corporate counsel stood out most to KWM partners Jason Watts and Joe Muraca, who drafted the report.
"Global economic developments and market conditions are having a direct impact on the in-house legal team and the role it plays. In-house teams are charged with managing the significant challenges and opportunities arising out of the European crisis, the US downturn and the rise of Asia," said Watts.
More than 80 per cent of survey respondents indicated they had been involved in cross-border transactions in the past 12 months; half indicated that activity was into or with Asia-Pacific countries.
The survey reflected that fly-in, fly-out models are no longer sufficient as businesses increasingly require a meaningful physical presence on the ground to form the networks and individual relationships that are key to completing a deal.
 "The impact of Australian companies adopting global expansion strategies and engaging in offshore activity has created a new dynamic in the legal services market, with direct impact on the relationship between in-house counsel and the law firms they choose to partner with," said Muraca.
More than 80 per cent of respondents indicated it was either "important or "very important" to them to have an external legal provider offer services in the relevant jurisdiction in a cross-border matter.
Risk and regulation
Regulatory compliance for corporate Australia was another major challenge corporate counsel identified.
The majority of respondents found that harmonisation of federal, state and territory laws and reduction of red tape are the two areas most in need of law reform; sentiments that have been consistently echoed by Australia's director community.
Despite the media and political hype, Muraca and Watts said that in-house counsel were taking the introduction of the carbon price "in their stride", with 43 per cent of respondents indicating that the carbon price is having a low impact on their organisation.
While only 13 per cent of overall respondents anticipated the carbon price would have a "high impact" on their organisation, this figure jumped to 47 per cent for the energy and resources sector.
Watts pointed out that for the industrial consumer and health and the real estate sectors, 50 per cent and 35 per cent of respondents respectively felt the carbon tax would have a medium-to-high impact on their organisation. On the other hand, the financial services sector indicated the issue was "generally negligible".