NAB faces more plaintiffs in class action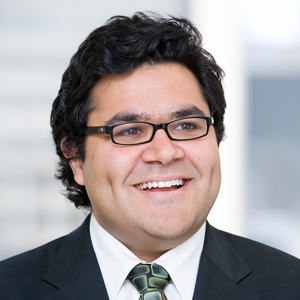 A court order has forced National Australia Bank (NAB) to send its shareholders a fresh invitation to join a class action run by Maurice Blackburn.
The Supreme Court of Victoria directed NAB on Monday (3 September) to write to 230,000 shareholders informing them of the opportunity to join the class action. The court also ordered the publication of notices in national newspapers targeting investors who held NAB shares between 1 January and 25 July 2008.
Jacob Varghese (pictured), principal lawyer on the class action, told Lawyers Weekly that the court order was sought to gain a realistic sense of the quantum of the claim to "allow meaningful settlement discussions before the trial".
The deadline for this registration process is 12 October and the trial is scheduled to begin on 3 December.
Varghese urged affected shareholders to join the class action, rather than pursue an independent claim. He indicated that going it alone would be expensive as NAB has publically stated it expects to spend around $20 million on legal costs.
"If you've lost in the thousands, you don't want to expose yourself to an adverse cost risk of $20 million," he said. "Only by pooling claims together is there any hope of pursuing NAB in a commercially sound way."
In July 2008, NAB revealed it had lost up to $1 billion in the US mortgage crisis, which caused the bank's biggest share price drop since 1987. The lawsuit alleges that NAB did not properly disclose to shareholders and potential shareholders the level of its exposure to "toxic" sub-prime mortgage assets in the US, claimed Varghese. The bank, like all listed companies, has an obligation under the Corporations Act to disclose any information that could have an impact on its share price.
"Thousands of investors who bought shares in that period were, we say, misled and suffered losses as a result," he said.
NAB told the market in May 2008 that it had provisioned $181 million in respect of its $1.2 billion collateralised debt obligations (CDOs) to cover investment losses, a figure investors viewed as conservative, Varghese explained. Two months later, the provision rose to $1.1 billion, or 90 per cent of the value of the CDOs, which caused NAB's share price to plunge by nearly $6.
Around 250 institutional and retail investors are involved in the court proceedings, which were launched in 2010.
Varghese revealed that the class action took more than two years to launch because the firm was eyeing the outcome of the Multiplex Brookfield decision in the Federal Court, a case that triggered government discussion on whether to subject class actions to the same regulatory regime as managed investment schemes (MIS). The case effectively stopped fundi­ng of new class actions from late 2008 until mid-2010 when the government announced it would exempt litigation-funded class actions from the MIS regime.