Mayor's dual role open to challenge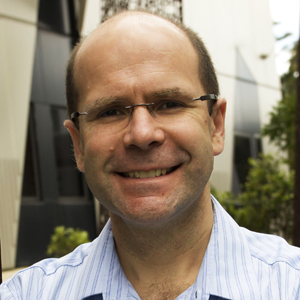 The new mayor of Shoalhaven City Council could face a High Court challenge if she remains a member of Federal Parliament.
Joanna Gash, who was elected mayor in NSW council elections on Saturday (8 September), has announced plans to continue as the Liberal member for Gilmore until the next federal election. But her dual role could be deemed unconstitutional by the High Court, claimed George Williams (pictured), Professor of Law at the University of NSW.
"Gash is on uncertain ground," he told Lawyers Weekly.
Under Section 44 of the Constitution, a person is disqualified from Federal Parliament if they hold an 'office of profit' under the Crown. This was applied by the High Court in 1992 to disqualify Phil Cleary, who had been elected as an independent member for the Victorian seat of Wills, because he was a state school teacher.
"This uncertainty has led political parties to exercise caution," Williams said, referring to former Liberal senator Nick Minchin, who asked eight South Australian candidates to resign from their council positions and renominate in the 1993 federal election.
Williams argued that a dual role can give rise to a conflict of interest. Federal parliament is responsible for approving funding and enacting laws that affect local councils, he explained.
"The question that arises is whether Gash would vote in the national interest or on behalf of her local electorate," he said.
There is also the question of capacity, Williams continued. "Being a mayor or parliamentarian is a demanding job ... it is hard to see how one person can do justice to both."
Gash responded to critics in a statement in which she cited three precedents: Ben Chifley, who served on Abercrombie Shore Council during his time as treasurer and prime minister; Assistant Treasurer David Bradbury, who served as a local councillor for 12 months after his election, and Liberal Russell Matheson, who has served as an MP and local councillor for more than two years since coming to parliament in 2010.
But Williams warned that just because these politicians weren't challenged does not mean Gash can predict how the High Court will rule on this matter. He added that Australia's hung parliament gives Gash's political opponents an incentive to challenge her tenure.
"This is an area that for some decades could have been challenged and it's interesting that circumstances could give rise to a challenge on this occasion," he said.
"[Political opponents] don't have much to lose."
They may, in fact, have much to gain, including cash. Williams explained that the Common Informers (Parliamentary Disqualifications) Act states that a parliamentarian who serves while disqualified is liable to pay $200, plus another $200 for every day they serve after the case is filed in court, to any person who sues for it.