Baby steps required for social media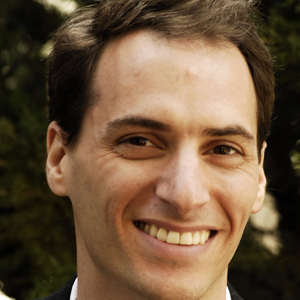 A leading legal and technology consultant has cautioned law firms to dip their toes rather than plunging straight into the social media waters.
Business strategist Ari Kaplan (pictured) spoke to Lawyers Weekly fresh from stepping off the plane from New York.
Kaplan was en route to Brisbane, where he is speaking at a legal conference today (13 September) before giving the keynote address at the Australian Legal Practice Management Association (ALPMA) National Summit, which is being held in Brisbane on 14 and 15 September.
Kaplan, a lawyer for nine years from 1997 to 2006, will be addressing the topic of Recovery, Renewal and Reinvention: Navigating the Next Decade. He championed the adoption of social media by law firms to help "understand what concerns your clients are engaged in and what issues are most important to your clients". However, he also said the adoption or expansion of social media forums should be done in an "organic fashion".
"I work on an incremental innovation theme," he said. "I want individuals and organisations to take very small and targeted steps towards learning about social media.
"If this is enacted on a global scale, it will yield tremendous results throughout the whole legal profession."
Kaplan's sentiments echo those of Laurel Papworth, who told the Lawtech Summit in Brisbane last week that firms need to be judicious with their use of social media.
Papworth will also be speaking at the ALPMA Summit on social media. An analysis of retention policies, and what managing partners seek from managers, are also on the ALPMA Summit agenda.
Look to your rivals
Kaplan, on his first visit to Australia, will be addressing a group of senior lawyers today on the topic of How to create an innovative law firm prior to his address at the ALPMA Conference.
He has noted the influx of global law firms in Australia, and said rather than providing a threat to local firms, their desire to enter the market shows there is still money to be made by firms with the right strategy.
"If these firms are taking steps to embrace the Australian market they are clearly identifying further prosperity," he said. "Those firms that are struggling with that idea should probably take a step back and evaluate what opportunities those firms are seeing and try to embrace that."
Kaplan said that for any law firm looking to grow further, the strategies and client base of market entrants should be studied closely before it develops its own strategies.
"A great aspect of technology now is that there is so much more transparency surrounding legal work," he said.
"Now you know, or can find out, who is representing whom."