Size doesn't matter in mergers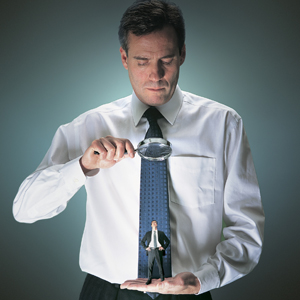 Merging firms should not assume that the larger party's knowledge management strategy is superior, with smaller firms often the earlier adopters of innovation, an IT consultant has claimed.
Jason Petrucci, head of managed services at Phoenix Business Solutions, spoke on the significance of knowledge and information management during a merger at the Janders Dean Legal Knowledge & Innovation Conference yesterday (20 September). He told the packed room at Sydney's Darling Harbour that there are preconceived ideas that larger firms are "doing it right".
Petrucci, who has worked at both global and mid-tier UK firms, argued that firm size does not reflect the quality of its knowledge management systems.
"Assumptions have been made that the larger of the two merger parties must have been superior in terms of ... strategy purely because of who they are," he said.
He explained that smaller firms are more "nimble and dynamic" in effecting change and more likely to be early adopters of innovation. Fewer offices translates into fewer hurdles, he added.
One of the hurdles large firms face is a bureaucratic decision-making process, Petrucci continued. Global firms must also deal with language and cultural obstacles when making sweeping changes across the organisation.
"It's a difficult job, especially when you're trying to duplicate change and introduce new solutions across several different continents," he said.
Another challenge for both parties is dealing with partner egos. "Egos can get in the way of doing the right thing for the new merger as everyone is concerned about their position and status in the new firm," Petrucci said.
This form of chest-beating highlights that mergers are an "emotional business", with some partners fearing their position will be compromised and others rejecting the merger based on personal opinions of the new partner, he explained.
Petrucci believes the first step in tackling these issues is the development of a comprehensive knowledge management strategy that will promote common working styles, practices and cultures within the merged firm and, ultimately, contribute to the "one-firm approach".
Unifying the firm in this way is "instrumental to the overall success of the merged firm", he claimed. If the strategy is well-executed, lawyers will benefit from the shared knowledge and information that becomes available post merger. Those who don't have such a strategy run the risk of losing valuable intellectual capital should partners decide to leave, Petrucci added.