Bar director receives Queen's honour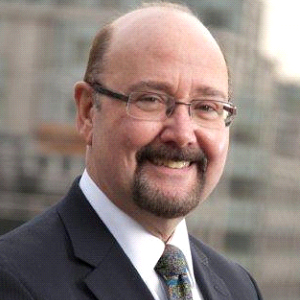 The director of the International Bar Association's Human Rights Institute (IBAHRI) has been awarded the Member of the Order of Australia (AM) for meritorious service to the international legal community.
Dr Phillip Tahmindjis was recognised for his steadfast contributions to, and advocacy in respect of, the promotion and protection of human rights globally.
Akira Kawamura, president of the International Bar Association (IBA), said that throughout his career Dr Tahmindjis has worked "tirelessly" on human rights, equality and rule of law issues.
"As director of the IBAHRI he has led the establishment of bar associations in Afghanistan, Swaziland, Bhutan, the Maldives and East Timor. He has conducted human rights training for lawyers in Iraq, Libya, Palestine, Pakistan, Nepal, Jordan, Dubai and the Former Yugoslavia, and has compiled a Human Rights Training Manual in conjunction with the UN High Commission for Human Rights," said Kawamura.
"It is Dr Tahmindjis' dedication to fighting inequality across the globe, advancing the rule of law and protecting the independence of the legal profession that makes him a truly deserving recipient of the Award. I think he is a unique international human rights advocate; in a sense incomparable to anyone else."
Michael Kirby, former justice of the High Court of Australia, who nominated Dr Tahmindjis for the Member of the Order of Australia, said he is courageous in tackling challenges in "some of the hotspots", such as Afghanistan.
"As a member of the Council of the IBA's Human Rights Institute I am aware of the outstanding work he has done over many years in all parts of the world and in sometimes very stressful circumstances. He is innovative, imaginative and inspiring. He shows that, to be a successful human rights lawyer you need a good brain, a big heart, courage and steely determination," said Kirby.
The Member of the Order of Australia was established in February 1975 by Queen Elizabeth II and is awarded twice annually to recognise outstanding achievement and service. Dr Tahmindjis AM was honoured at Government House in Canberra on Friday (21 September).
He is based in London but was in the country for the ceremony because of speaking engagements at the Australian National University Conference on Law and Democracy, and at a seminar hosted by the Queensland Bar Association, the International Commission of Jurists and Australian lawyers for Human Rights.
Trailblazer
Dr Tahmindjis AM holds an arts and law degree from the University of Sydney, a Master of Laws degree from University College London and a Doctorate in Law from Dalhousie University in Canada.  He has held executive positions in several organisations and has been a consultant to private industry and government with respect to the implementation of human rights – particularly with respect to anti-discrimination measures. 
Admitted to the bar of NSW in 1978, Dr Tahmindjis AM is the former head of the School of Law at QUT and a former member of the Queensland Anti-Discrimination Tribunal. His previous positions include president of the Queensland branch of Amnesty International, trustee of the Queensland AIDS Council, vice-president of the International Lesbian and Gay Lawyers Association, and trustee of the Southern Africa Litigation Centre.
He has written four books and several articles on discrimination law and human rights, including Sexuality and Human Rights: A Global Overview (Haworth Press).  Recently, he wrote an article for the University of Sydney UK Alumni Association newsletter, entitled Establishing a Bar association in Afghanistan: re-establishing the rule of law?'
Previously, Dr Tahmindjis has been awarded the Queensland Premier's Citation for contributions to law reform, the Queensland Equal Opportunity Practitioners' Association Prize for compiling the International Guidelines for Non-Discrimination in Legal Practice, and the QUT Prize for Outstanding Professional Achievement for his consultancy work in human rights.
Dr Tahmindjis has also undertaken investigative human rights missions to Russia, Nepal, Pakistan, Swaziland and Syria.